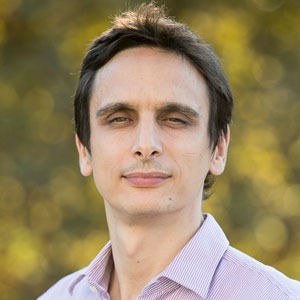 PhD, University of California-Berkeley
Julian di Giovanni is ICREA Research Professor at Universitat Pompeu Fabra (UPF), Research Professor at the BSE, a Research Associate at the Center for Research in International Economics (CREI), and a Research Fellow of the CEPR. He was appointed co-director of the Central Bank Research Association's International Trade and Macroeconomics Program for 2019-2022.
He worked for the Research Department of the International Monetary Fund from 2004-2013. He has been a Visiting Assistant Professor at the University of Toronto, and a Visiting Scholar at the Banque de France, Central Bank of the Republic of Turkey, and the IMF. He also served as the BSE Deputy Director for Research from 2016 until August 2019.
Professor di Giovanni was awarded an International Incoming Fellowship from the European Research Council Marie Curie Actions (2014), and a European Research Council Consolidator Grant (2016). His work has appeared in the American Economic Review, Econometrica, the Journal of Political Economy, the Journal of the European Economic Association, American Journal of Economics: Macroeconomics, and the Journal of International Economics, among others. His research interests include International Economics and Macroeconomics.
Publications
Forthcoming

Yusuf Soner Baskaya, Julian di Giovanni, Sebnem Kalemli-Ozcan and Mehmet Fatih Ulu