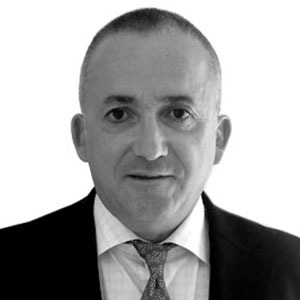 MSc in Economics, University of Minnesota
Eudald Canadell is Director of Research and Statistics at the CNMV (Comisión Nacional del Mercado de Valores), the Spanish financial markets regulatory and supervisory agency. He has spent most of his career working in the international regulatory and financial markets field. He holds a degree in Economics from the University of Barcelona and an MSc in Economics from the University of Minnesota, where he focused on Financial Economics and Econometrics, and taught (T.A) Managerial Economics and Microeconomics. He has also completed advanced management courses at several business schools including the INSEAD (AMP 2008).
Professor Canadell had been already at an early stage of his professional career a director at the CNMV, where he was responsible for economic analysis and international relations, having intervened in the negotiation of several European directives in finance. Subsequently he was appointed Secretary General of IOSCO, a position he held for four years. During his tenure IOSCO developed and approved, among other policies, the first Principles for the Regulation and Supervision of Securities Markets (1998), adopted subsequently by the IMF to assess the quality of regulatory and supervisory systems around the world.
Professor Canadell has also served as a senior executive at financial markets and international financial companies, including the Financial Derivatives Exchange in Spain (MEFF), and Standard & Poor's Index Services, where he held the position of Managing Director for Europe during 6 years. Subsequently he work on compliance related matters at a spanish major bank, and as a senior vicepresident at the consultancy company Compass Lexecon, immediately before re-joinig the CNMV.