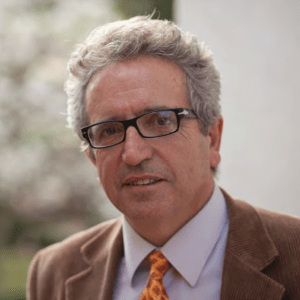 PhD, Northwestern University
Prof. Ramon Marimon (PhD, Northwestern, 1984) is Professor of Economics at the European University Institute (Florence) on an extended leave from Universitat Pompeu Fabra, where he is full professor. He was also Director of the Max Weber Postdoctoral Programme at EUI. Previously he was assistant and associate professor at the University of Minnesota. He has been member of the Board of the BSE since its inception.
He was co-founder of the Universitat Pompeu Fabra (UPF), as Dean and Chair of Economics and Business, and first Director of the Centre for Research in International Economics (CREI) and of the network CREA, which was the seed of the BSE. Former Secretary of State for Science and Technology of the Government of Spain (2000-2002) and president of the Spanish Economic Association (2004), Ramon Marimon is fellow of the European Economic Association and Chair of its Standing Committee on Research, research fellow of the National Bureau of Economic Research (since 1992) and of the Center for Economic Policy Research (since 1993).
He is former co-editor of the Review of Economic Dynamics, acting associate editor of the Journal of Economic Theory, and he has served in different Expert Groups advising the European Commission on R&D and Higher Education.