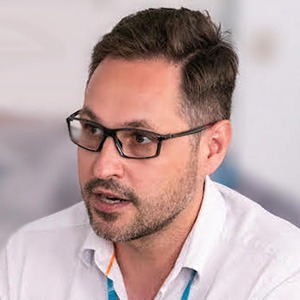 PhD, Universitat Autònoma de Barcelona
Mircea Epure is Associate Professor at the Department of Economics and Business at Universitat Pompeu Fabra and Affiliated Professor at the Barcelona School of Economics and the Barcelona School of Management. Prior to joining UPF, he visited Växjö University in Sweden and IESEG School of Management in France. He has also taught at Toulouse Business School.
Mircea's research focuses on corporate governance, and management accounting and control. In his work, he explores corporate governance determinants of performance, and the influence of institutions and culture; entrepreneurship, business decisions, financing and performance of start-ups; benchmarking approaches to management accounting and control; and applications to bank risk and firm investment.
His work has been published in leading management and business economics journals. It has been cited in The Oxford Handbook of Corporate Law and Governance, and was nominated for an award by the International Corporate Governance Society (ICGS).