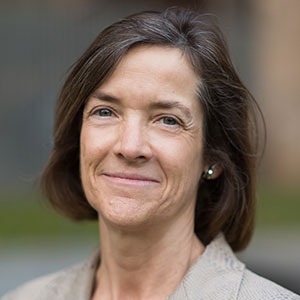 PhD, University of Minnesota
Teresa Garcia-Milà is Professor at UPF and Director of the Barcelona School of Economics.
She is an economist specializing in Macroeconomics, Public Economics, and Regional Economics. Her research has been published in the Economic Journal, The Review of Economics and Statistics, and Regional Science and Urban Economics, among others. She has served as President of the Spanish Economic Association (2014).
Professor Garcia-Milà has received numerous scholarships and grants throughout her career including an Andreas Scholarship from the University of Minnesota, a Fullbright/MEC scholarship and several grants from the Spanish Ministry of Education and Culture, the Government of Catalonia and the Bank of Spain.
Professor Garcia-Milà also has leadership experience in the private sector as a member of the board of Banc Sabadell; social involvement as member of the Directory Board of the Cercle d'Economia association (1995-2013) and serving as Vice President (since 2016); Vice President of Barcelona Global (since 2018) as well as public sector advisory roles with public administrations at different levels. Currently she is a member of the advisory board of AIReF, the Independent Authority for Fiscal Responsibility in Spain.