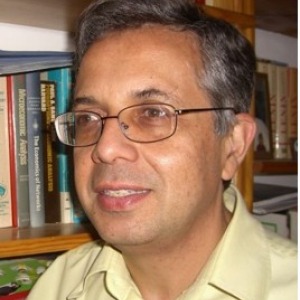 Walter García-Fontes is an associate professor at the Universitat Pompeu Fabra. He has been a visiting professor at Catholic University of Leuven, Universidad de la República Oriental del Uruguay, Universidad Torcuato di Tella (Argentina), Universitat Jaume I, and Stanford University.
Publications
Paola Giuri, Myriam Mariani, Stefano Brusoni, Gustavo Crespi, Dominique Francoz, Alfonso Gambardella,
Walter García-Fontes
, Aldo Geuna, Raul Gonzales, Dietmar Harhoff, Karin Hoisl, Christian Le Bas, Alessandra Luzzi, Laura Magazzini, Lionel Nesta, Ánder Nomaler, Neus Palomeras, Pari Patel, Marzia Romanelli and Bart Verspagen
Research Policy
, Vol.
36
, No
8
,
1107--1127
,
January 2007
,
10.1016/j.respol.2007.07.008