community
#WomenInScience: Economics by women at the BSE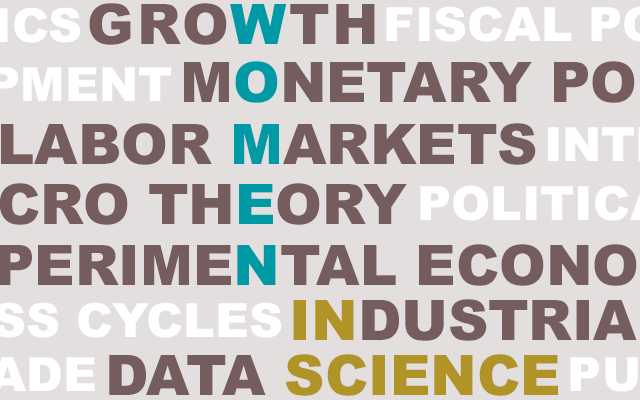 February 11 is International Women in Science Day. In honor of the occasion, let's take a look at the many ways that female economists are contributing to the BSE as leaders, professors, and researchers:
Leadership roles for women at the BSE
Both executive leadership positions are held by women
Directors of 3 out of 7 Master's programs are women
Research recognition for female economists
European Research Council (ERC) Grants for female BSE Affiliated Professors
"La Caixa Grants" on Socioeconomic Well-being awarded to women
Publications by female Affiliated Professors in 2018 Recognition Program
Outstanding work by women in Economics PhD programs
More opportunities for women at the BSE
We celebrate the achievements of our female professors, researchers, and students, and at the same time, we look forward to improving participation by women across all areas of our community. The following indicators for Academic Year 2018-19 highlight some of these areas. The indicators depend on several factors, such as hiring decisions by the academic units, research proposal submissions by female researchers, and applications to academic programs by women:
Robert Sgariglia (ITFD '18, now a Data Analyst for Bloomberg) wrote about some of the challenges women face in all the sciences in a post on the BSE Voice for Women in Science Day last year. In the Economics profession, there are many challenges specific to women both in academia and beyond. For some insights on this topic by leading female economists, see the webcast How Can Economics Solve Its Gender Problem? from the American Economic Association.
How Can Economics Solve Its Gender Problem?
Presiding: Betsey Stevenson, University of Michigan
Janet Yellen, Brookings Institution
Susan Athey, Stanford University
Sebnem Kalemli-Özcan, University of Maryland
Marianne Bertrand, University of Chicago
Hat tip to Libertad González for sharing this video and some personal insights on Nada Es Gratis (in Spanish).