study
Third Career Services Consulting Day brings 20 firms to meet Master's students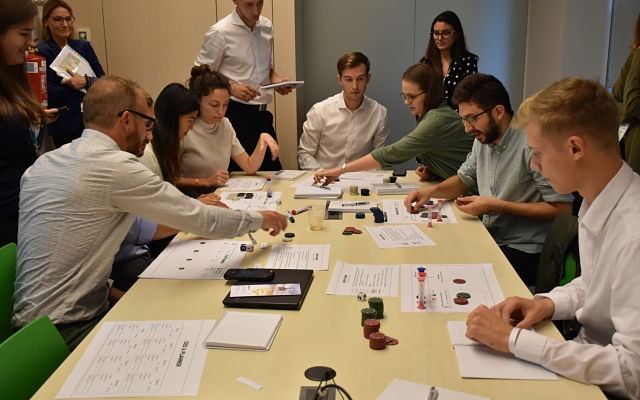 Leading companies came to BSE for the third edition of the Consulting Day on October 21, 2019 at Ciutadella Campus. This event, organized by BSE Career Services, gave over 100 students the opportunity to acquire useful information on different areas and roles from 20 companies via presentations, workshops, and one-to-one meetings with recruiters. They also could network with experienced professionals, alumni, and international recruiters.
Each company presented its working environment and detailed the main functions of some positions related to BSE Master's programs. Companies also advised the skills needed for their job offers and how to apply for them. Students could ask questions about the internship programs, job opportunities and the student profile companies are looking for.
The 20 companies that participated in the 2019 Consulting Day were:
Most of these companies have attended previous editions of the Consulting day and returned again this year to meet the new batch of BSE Master's students.
In addition to recruiter talks, some companies interviewed students who were interested in a specific job opportunity or internship. Other firms organized case studies to give students and idea of the real situation they handle for their clients.
Students and companies also had opportunities during the coffee break and lunch for more informal networking. This time allowed students to ask personal questions and get more detailed information which couldn't be explained in the general presentation.
Related links