study
Students explore their career options in international organizations through alumni experiences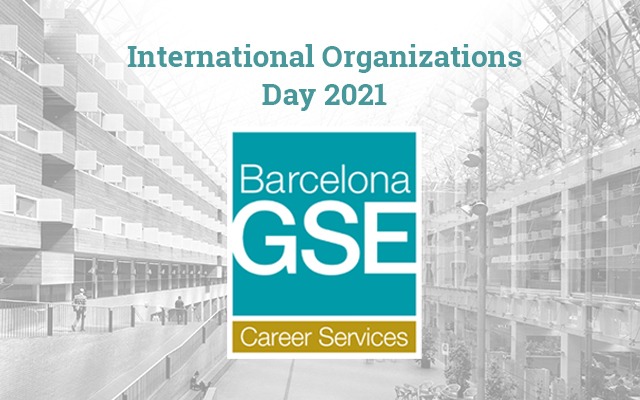 The Careers Services team from the Barcelona School of Economics organized the International Organizations Day event in an online format this year. Five alumni who are working in international organizations explained how the type of work they do is and the professional growth in this sector. That way, the event helped the current master's students to resolve their doubts about their future careers.
The alumni panel of the International Organizations Day was formed by:
PARTICIPATING ORGANIZATIONS
Job market during the pandemic
One of the main topics of the event was the repercussion of the Covid-19 pandemic in the job search within the international organizations sector. Students got an overview of the current job market from the experiences of different recruiters. Human resources representatives also guide students in the key competences and skills needed for this sector and how to get success at interviews and applications.
One-on-one sessions and networking
There were one-on-one meetings where students could interact directly with alumni and recruiters. These meetings gave students the opportunity to hold informal talks and ask all their questions about the sector. They could start to build their network in the international organizations world and received some tips to grow this type of relationships for their future. At the end of the event, there were also some networking booths enabled to simulate face-to-face speed interactions during a career fair.
"Thanks to the opportunity to network with alumni and institutions' representatives, we can conclude that now master's students have a deeper insight into the sector and understand how to get better prepared to access a very competitive and challenging sector ."

Sergi Sánchez, BSE Career Counselor