faculty
Spanish Economic Association Names Marcet President, Appoints BSE Affiliated Professors as Fellows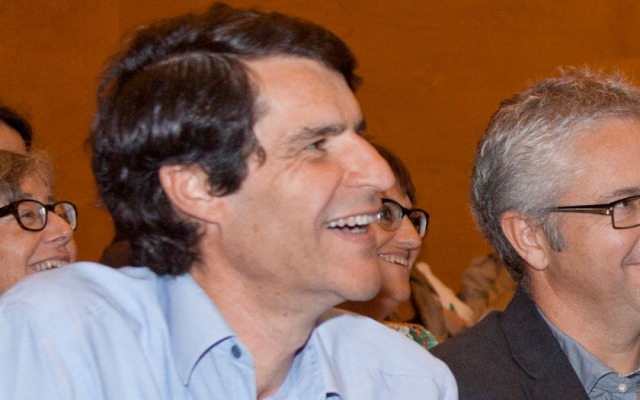 Albert Marcet has been named the new President of the Spanish Economic Association for the 2007-2008 term. Marcet, Professor at the Universitat Pompeu Fabra, Research Professor at the Insitute for Economic Analysis (IAE-CSIC) and at the Center for Research in International Economics (CREI), and Affiliated Professor at the BSE, will be the 10th president of the the society.
This announcement was combined with the establishment of a Fellow position at the association created to commemorate its 10th year of existence. The first three fellows appointed, Andreu Mas-Colell, Salvador Barberà, and Ramon Marimon, are all Affiliated Professors at the BSE as members of the school's Board of Trustees. Additionally, David Perez-Castrillo, Professor of Economics at the Universitat Autonòma de Barcelona (UAB) and Deputy Director of the BSE Msc in the Economics of Science and Innovation, was appointed to the Executive Committee of the Association.


BSE Affiliated Professor Albert Marcet has been appointed the new President of the Spanish Economic Association
The Spanish Economic Association was founded in 1996 with the main goal of promoting and disseminating scientific knowledge in Economics through the ogranization of congresses, publications, and other activities. One of its annual events is the Economic Analysis Symposium, designed to bring together researchers from around Spain to share ideas and collaborate. The last symposium was held December 14th-16th, 2006 in Oviedo, Spain.
Taking advantage of the gathering of notable academics from prestigious institutions for the Symposium, the Association organizes a concurrent Job Market for New PhDs. This meeting is designed to announce job opportunities in the field of economics throughout Spain and put recent graduates of PhD programs in touch with potential employers. Because of the high success of this event, the European Economic Association has adopted a similar strategy and holds annual job markets for new PhDs as well.
A final responsibility of the association is the publication of the Spanish Economic Review, a quarterly journal covering the latest research and development in all areas of economics. Past editors of the journal include BSE Affiliated Professors Salvador Barberà and Jordi Caballé.
The appointment of Professors Marcet and Perez-Castrillo and announcement of the first fellows of the association is representative of the strong ties shared between the association and the BSE. Past presidents of the Spanish Economic Association include BSE President Andreu Mas-Colell and Affiliated Professor Inés Macho-Stadler.