research
Severo Ochoa Program distinguishes BSE as one of the top 8 international research centers in Spain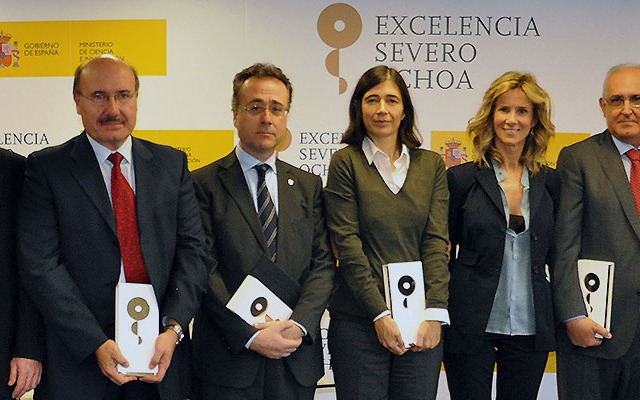 The Barcelona School of Economics (BSE) was recognized today as one of eight top research institutions of excellence with an international impact in the framework of the Severo Ochoa Program, sponsored by the Spanish Ministry of Science and Innovation. The program grants four million euros to each center to promote frontier research and distinguish those institutions that are defining the global scientific debate.

"This recognition will reinforce the BSE as it faces its main challenge today of becoming a global leader in economics research," GSE Research Director Prof. Omar Licandro said.

A total of 75 candidate centers were analyzed in a rigorous accreditation process for this competitive program. Candidates in three areas were considered: Physical Sciences and Engineering; Life Sciences and Medicine; and Social Sciences and Humanities. The BSE was the only center in the latter category to be recognized by the program.

"This is an acknowledgement of the long history of excellence in academic research of the four groups that comprise the BSE," said Dr. Eduard Vallory, Director-General of the School. "This is in addition to the success we've had once again this year in attracting top international graduate students to our master programs."

BSE Chairman Prof. Ramon Marimon sees the Severo Ochoa distinction as a pivotal moment for the School. "It is an excellent endorsement to our project and can mark a turning point in making BSE not just the union of four leading research groups, but a research center of reference in itself," he said.

Benefits of the Severo Ochoa accreditation:
Four million euros (one million euros a year for four years)
Preferential access to the best research facilities
Improved access to other competitive calls
Flexibility to hire new researchers
Increased visibility and capacity for attracting sponsors

Accreditation process:
Evaluation by selection committee composed of international researchers and led by three Nobel Prize laureates (in Social Sciences: Prof. Roger B. Myerson, University of Chicago)
Examination of research activities and human resources
Analysis of institutional outlook and projected results

Other centers selected (alphabetical):
Barcelona Supercomputing Center (BSC)
Institute for Biomedical Research of Barcelona (IRB Barcelona)
Institute for the Mathematical Sciences (ICMAT)
Institute of Astrophysics Canarias (IAC)
Institute of Photonic Sciences (ICFO)
National Cancer Research Center (CNIO)
National Center for Cardiovascular Research Carlos III (CNIC)