research
Science by Women: Jane Mbolle Chah, visiting researcher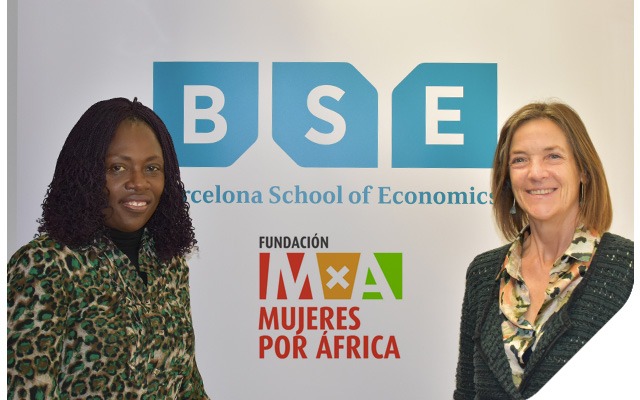 Professor Chah's visit is part of an ongoing collaboration between Barcelona School of Economics and Women for Africa Foundation.
The Barcelona School of Economics is pleased to host visiting researcher Jane Mbolle Chah during the 2021-22 academic year through the "Science by Women" program of the Women for Africa Foundation (Mujeres por Africa). Her visit is funded by Endesa.
Professor Chah is a Senior Lecturer in the Department of Agricultural Extension at University of Nigeria Nsukka, where she obtained her PhD in Agricultural Extension (Rural Sociology) in 2009. Her research interests include climate change, rural livelihoods, rural development, gender studies, agricultural innovation and poverty, as well as the evaluation of agricultural projects.
During her stay at BSE this year, Chah will conduct research on Gender Dynamics of Investment on Climate-Smart Agriculture among Smallholder Farm Households in Nigeria. Her project aims to increase both women's incomes and decision-making power in order to place them on a better social standing in their communities. Professor Chah is convinced that trained and empowered women will promote the use of climate smart agriculture tools and meet the United Nations Sustainable Development Goals in the long run.
About the "Science by Women" program
The goal of the Mujeres por Africa Foundation's Science by Women Program is to enable African women researchers to play a leading role in the transition of Africa to a knowledge-based and innovation-led economy through research that can be transferred into products, processes, services and technologies having impact on people's lives.
The program awards six-month fellowships to senior women researchers from Africa at research centers of excellence in Spain. The Barcelona School of Economics established a collaboration agreement with Women for Africa in 2015, and since then has hosted several researchers including: