study
Scholarship recipients embody BSE core value of academic excellence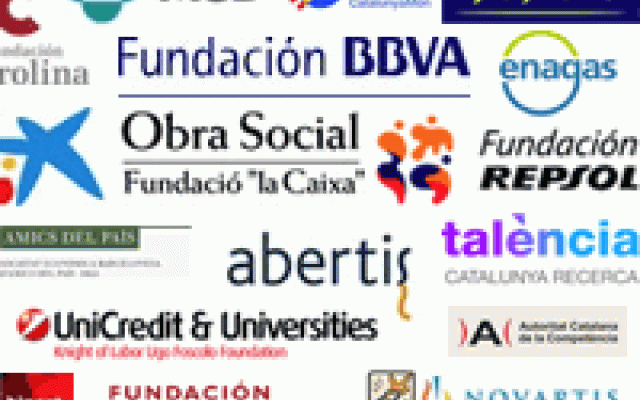 Thanks to the support of its sponsors, BSE master program students from more than 25 countries received either full- or partial-tuition scholarship awards for the 2010-11 academic year. These merit-based scholarships are granted to admitted students with a track record of academic excellence who bring their intellectual drive into the GSE's classrooms. A total of 41 students across all of the master programs received some type of scholarship funding this year.
"We are very proud of the quality of our students, who have often chosen the BSE over some other very competitive options," said GSE Dean Prof. Massimo Motta (ICREA-UPF and GSE). "We have been fortunate with the very high level of so many applicants, and that we have been able to award the most outstanding among them with a scholarship."
Competition for all of the BSE's scholarship opportunities increased this year due to a 10% jump in applications as well as the excellent qualifications of the candidates.
Types of scholarships
This year 19 students received full-tuition scholarsips, while 22 received awards covering 50% of their tuition. Award amounts depend on the scholarship agreement between the BSE and each of its sponsors. Some scholarships also include stipends to cover living expenses in Barcelona during the master year and a return flight to the student's country of origin. In some cases recipients must meet certain citizenship requirements or enter a specific master program in order to qualify for an award.
The list of sponsors has grown each year; for the 2011-12 academic year, the GSE has renewed its agreements for scholarship funding with current sponsors and will also have new support from the Unicredit & Universities Foundation. Additional sponsorship agreements will always be announced on the Admissions page.
Recipient profiles
Academic Background: The majority of students receiving scholarships (67%) come from an Economics or Business Administration background. Others (25%) studied Engineering or one of the technical sciences. In some of the more specialized master programs, recipients also include graduates in other fields such as biochemistry and telecommunications (Economics of Science and Innovation) or Political Science (International Trade, Finance and Development).

Work Experience: Average of 2 years of professional experience prior to entering the master program. They have worked as consultants, financial officers, research assistants, market analysts, project managers, and bank executives. Their former employers include Accenture, Central Bank of Armenia, the University of Cape Town, and the Venezuelan Ministry of Planning and Finance, among others.
Nationalities: Afghanistan, Argentina, Armenia, Bolivia, Brazil, Chile, Colombia, Czech Republic, Ecuador, France, Germany, Guatemala, Hungary, India, Iran, Italy, Lithuania, Mexico, Peru, Philippines, Poland, Romania, Russia, Serbia, Slovenia, South Africa, Spain, Turkey, Uruguay, Venezuela, and Vietnam
Recipients include:
Dorota Błaszczuk (Poland)
Master Program in Economics
Academic Background: Quantitative Methods and Information Systems in Economics (Warsaw School of Economics)
Professional Experience: National Bank of Poland
Career Goal: increase Polish participation in international organizations
Maria Clara Nascimento Silva (Brazil)
Master Program in Economics of Science and Innovation
Academic Background: Biochemistry, PhD (Federal University Rio de Janeiro)
Work Experience: Hygeia Biotechnologia Aplicada
Career Goal: management of biotechnology laboratories/business development
Aditya Jagannath (India)
Master Program in Finance
Academic Background: Quantitative Economics (Université Paris1-Pantheon Sorbonne and UAB)
Career Goal: PhD

Pavel Kocourek (Czech Republic)
Master Program in Macroeconomic Policy and Financial Markets
Academic Background: Finance Optimization (National Sun Yat-sen University)

Career Goal: admitted to PhD in Economics at New York University (NYU)

Andrés Lindner (Argentina)
Master Program in International Trade, Finance and Development
Academic Background: Financial Economics (Hebrew University of Jerusalem)
Work Experience: Bank of Israel
Career Goal: design economic policies in Argentina
Borbala Szathmary (Hungary)
Master Program in Competition and Market Regulation
Academic Background: Economics (Corvinus University)
Work Experience: Hungarian Competition Authority
Career Goal: work in the competition field at an international level
Sponsors include: