research
7th BSE PhD Jamboree (online edition)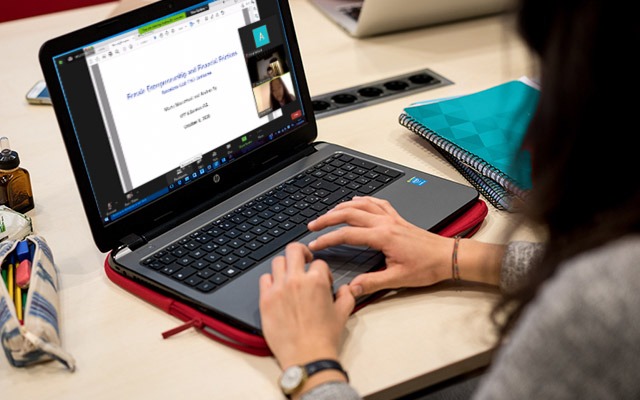 This October, PhD students in the Barcelona School of Economics research community held the 7th BSE PhD Jamboree. Since the first edition in 2014, this two-day workshop has provided an opportunity for these future academics to practice presenting their work to their peers. This year's edition was held online.
The organizers of the Jamboree are PhD students in the Graduate Program in Economics, Finance and Management (GPEFM) at Universitat Pompeu Fabra (UPF) and the International Doctorate in Economic Analysis (IDEA) at Universitat Autònoma de Barcelona (UAB). Both programs are organized jointly with the BSE.
The students leading the Jamboree this year were:
The program included presentations by 20 students and two invited alumni speakers:
Paola Antonia Profeta (GPEFM '00)
Associate Professor of Social and Political Sciences, Bocconi University
Arnau Valladares-Esteban (IDEA '14)
Assistant Professor, Swiss Institute for Empirical Economic Research (SEW), University of St. Gallen
View the full program for BSE PhD Jamboree 2020
---
The Jamboree is one of the BSE research initiatives supported by the Severo Ochoa Research Excellence Program (CEX2019-000915-S) through the Spanish Ministry of Science and Innovation.