research
MIT digital economy expert Seth Benzell shares insights with the BSE community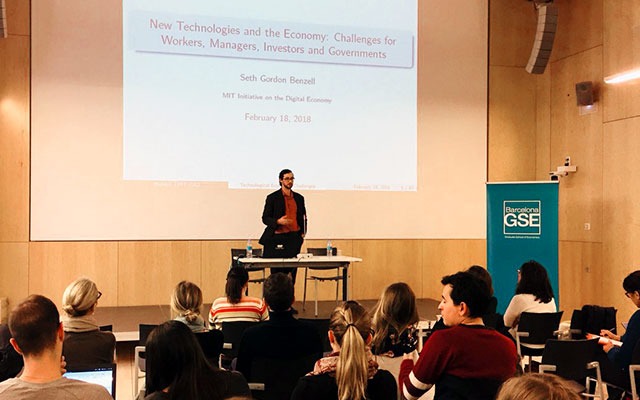 This February, digital economy expert Seth G. Benzell (Massachusetts Institute of Technology) gave a talk on "New Technologies and the Economy" to Master's students and other members of the Barcelona School of Economics community. The event was co-organized by the BSE and the United States Consulate General in Barcelona.
The discussion covered a range of challenges for workers, managers, investors, and governments, as well as possible solutions.
About Seth G. Benzell
Seth G. Benzell is a post-doctoral associate at the MIT Initiative on the Digital Economy in the group on Productivity, Employment, and Inequality. Most of his work is in the economics of automation, digitization, and networks. He is also interested in fiscal policy, and macroeconomics generally.
---
See also
MIT Initiative on the Digital Economy