faculty
MESI Director Salvador Barberà Awarded Catalan Foundation for Research and Innovation Prize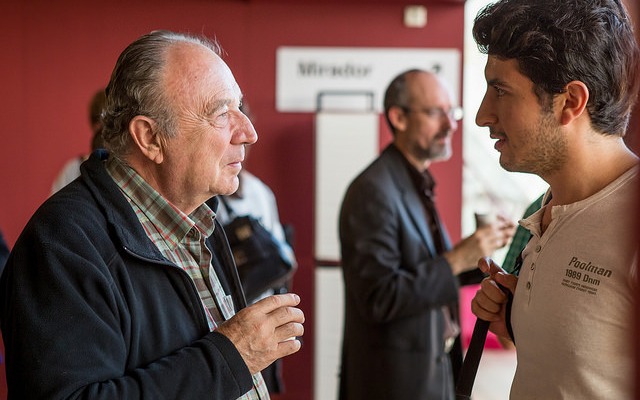 BSE affiliated professor Salvador Barberà has been named the 2007 winner of the Catalan Foundation for Research and Innovation award. Professor Barberà is Director of the BSE Msc in the Economics of Science and Innovation as well as professor at the Universitat Autònoma de Barcelona, one of the school's supporting universities.
The award is given annually by the Catalan Foundation for Research and Innovation (FCRI), a private nonprofit institution aiming to coordinate research and innovation efforts in Catalonia and to increase the social awareness of the impact of science on society.
It is awarded annually to an outstanding researcher who has made a significant contribution to the development of science and technology in Catalonia. In 1994, BSE Chairman Andreu Mas-Colell also received the award.
In addition to offering the prestigious prize, the FCRI is responsible for establishing the Catalan Institution for Research and Advanced Studies (ICREA), an innovative publicly funded foundation designed to recruit top researchers internationally. The ICREA Program was created together with the Government of Catalonia in 2001 and includes 8 BSE Affiliated Professors.
Professor Barberà was selected for the prize based on his extensive career in both academia and political service. He has been Professor at the UAB since 1986, and served as General Secretary of Research and Technological Policies in the Spanish Ministry of Education and Science from 2004-2006, during which time he spearheaded many education, technology, and research initiatives throughout Spain. One such creation was the Consolider-Ingenio 2010 Program, which provides incentives for researchers to do innovative and breakthrough research in Spain.
Currently, Professor Barberà is Director of the Reference Center in Analytic Economics (CREA), the sister research institution of the BSE consisting of three of the four founding academic institutions of the school. In the fall he will utilize his experience in technology and research innovation as Director and faculty member of the MESI program.
Joan Comellà, Director of the FCRI and Secretary of the Prize Jury, remarked "Salvador Barberà has had the dual roles of researcher and developer of the research system through his experience as a manager of various administrations." According to Comellà, Barberà is also admired "for his lengthy and fruitful leadership terms, which promoted multiple initiatives that have contributed decisively to the development of the field of economics in our country and to research in general".
Professor Barberà will be officially recognized in an award ceremony that will take place on October 17 in Barcelona.
Catalan Foundation for Research and Innovation (FCRI)