alumni
Mentorship program helps BSE alumni and current students to develop their careers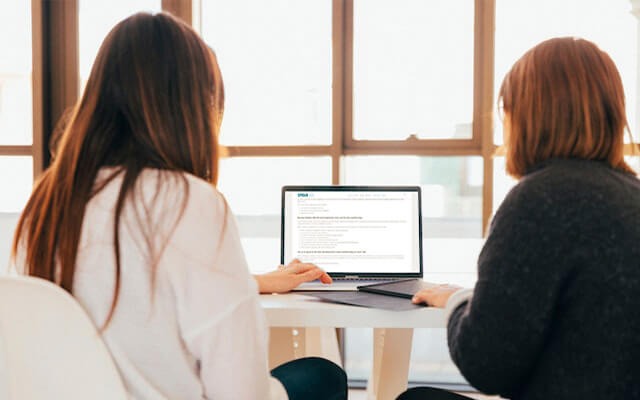 BSE alumni share their knowledge and experience with each other to enhance their careers
The Barcelona School of Economics Career Services department has recently launched an initiative that connects alumni as well as current students through a new Mentorship Program.
Alumni are able to sign-up as a mentor, mentee, or both as part of the new program. Mentors provide information about their current position, employer, specific expertise, industries they have worked in, years of experience and a brief description about how they could support a mentee.
Alumni are able to select a mentor through a directory that has been put together by the Career Services department, which displays information about each mentor. This gives mentees the opportunity to select a mentor that fits their career goals and ambitions.
Each mentorship program is designed to last for up to six months and includes a minimum of three meetings between mentor and mentee. The initiative has already brought over 90 alumni and current students together and continues to grow in popularity.
What are the benefits of having a mentor?
Learn from someone who can help you with your career ambitions
Receive valuable career guidance and motivation
Obtain constructive feedback
Expand your network within the BSE alumni community
What are the benefits of becoming a BSE alumni mentor?
Empower the next generation of BSE professionals
Help others to grow professionally by sharing your knowledge
Develop your leadership skills
Expand your network within the BSE alumni community
What is the criteria for becoming a BSE mentor?
BSE alumni with professional or academic experience
Have experience in Economics, Finance and/or Data Science
Minimum of two years work experience
Be willing to share your experience and meet with a mentee at least three times (either online or in-person) within six months
Interested in signing up to the Mentorship Program? All of the information can be found on the BSE Alumni Platform.
---
More from BSE Career Services
Personalized Career Guidance for Alumni