research
Jaume Ventura receives National Research Prize 2022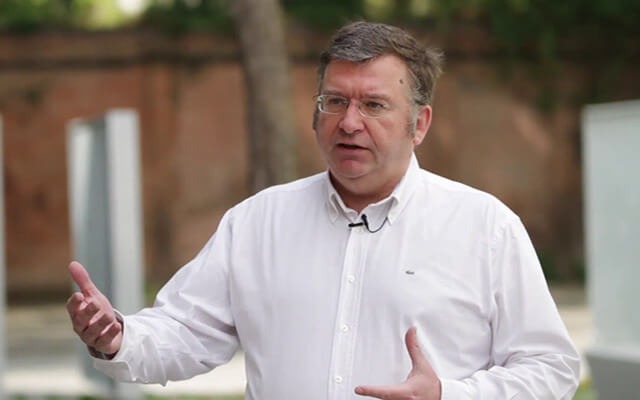 BSE Research Professor Jaume Ventura (CREI-UPF and BSE) has been awarded the National Research Prize of Catalonia 2022, for his pioneering research in the field of international economics.
About the award
The National Research Prize is awarded annually to an outstanding researcher who has made a significant contribution to a scientific discipline that has had an international impact in the field. The Catalan Government awards the Prize through the Catalan Research Foundation (Fundació Institució Catalana de Suport a la Recerca). The Foundation's mission is to increase social awareness of science and to identify opportunities for public-private collaboration in scientific research in Catalonia. The prize is regarded as the highest distinction to be awarded in the field of research in Catalonia.
The award announcement
It was announced on February 3, 2023 that Jaume Ventura will be presented with the award. The announcement was made by the Catalan Minister for Research and Universities, Joaquim Nadal i Farreras, together with the Director of the Catalan Foundation for Research and Innovation, Jordi Mas i Castellà. The award ceremony took place on June 20, 2023 at the National Theater of Catalonia in Barcelona.
Jaume Ventura explains his trajectory as an economist and a scientist (in Catalan)
Previous winners of the Prize among BSE Research Professors are Jordi Galí (CREI-UPF and BSE) who won it in 2011, Salvador Barberà (MOVE-UAB and BSE) who won the award in 2007, and Andreu Mas-Colell (UPF and BSE) who won it in 1994.
About Jaume Ventura
Jaume Ventura earned his PhD in Economics at Harvard University. Prior to joining CREI and UPF, Prof. Ventura was a tenured associate professor at MIT. He also taught at the University of Chicago, London Business School, and INSEAD. Professor Ventura has worked full-time for the World Bank and has acted as a consultant for the Inter-American Development Bank. He is a Fellow of the Econometric Society and the European Economic Association. He is a Research Associate of NBER and a Research Fellow of CEPR, where he has been Co-Director of the International Macroeconomics program (2004-11). He has been editor of the Economic Journal and associate editor of Quarterly Journal of Economics, Review of Economics and Statistics, and Journal of the European Economics Association.
Professor Ventura's research specializes in Macroeconomics and International Economics. He has been the recipient of two Advanced Grants from the European Research Council (ERC).
He is a Research Professor at the Barcelona School of Economics and the Director of the BSE Master's Program in International Trade, Finance, and Development.
---
See also
Recent working papers and publications by Jaume Ventura