alumni
Graduates of MSc Programs in Economics and in Finance Experience Success in Global Job Market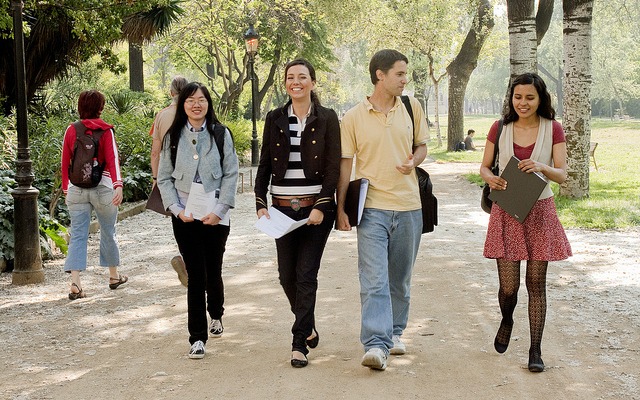 Drawing on the 14 years of experience of the Graduate Program in Economics, Finance and Management (GPEFM) of the Universitat Pompeu Fabra, graduates of the MSc in Economics and the MSc in Finance consistently prove to be highly competitive candidates in both the global labor market and in application to top PhD programs.
Starting in fall 2007, the MSc in Economics and the MSc in Finance will be joint programs of the UPF and the BSE. The programs offer a high level of career support, and students normally receive top offers pre-graduation. The BSE will further strengthen support to its students via a post-graduate internship program beginning in fall 2007.
In the past 5 years, graduates from these MSc programs have been offered prestigious positions in the public and private sectors, multi-lateral organizations, and universities worldwide. In the public sector, graduates took jobs in the English, Chilean, and Swiss governments and at the national banks of Hungary, Italy, and Mexico, among others. In the private sector, graduates were hired by firms such as Thompson Financial, McKinsey, Deloitte, Credit Suisse and Deutsche Bank. Other graduates gained positions at multilateral organizations such as the Inter-American Development Bank and the European Central Bank. Finally, some students opted to pursue their studies at PhD level at University of Chicago, University of Lausanne, LSE, Columbia, Northwestern, and many others.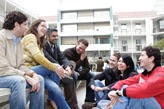 Students in the master program meet informally at the UPF Ciutadella Campus
Students from the most recent GPEFM class, who graduated in July 2006, speak highly of their experience in the program, particularly extolling the support they received while making post graduation plans. Estefania Santacreu Vasut (Msc Economics '06), who is now pursuing her PhD in Economics at UC Berkeley and will be interning at the European Central Bank this summer, says "the MSc program in Economics was useful to get admission at UC Berkeley and other universities in the United States. The MSc program is, based on my experience, well known in the United States."
Additionally, Rene Medrano (Msc Finance '06), Associate Director and Head of Banks for Central American and Panama at Fitch Ratings, claims that "the MSc program in Finance program was very attractive to many of the companies where I submitted my CV. Companies recognize the strong training that I was provided. There was a confluence of a well structured academic program, an exceptional faculty, and talented student body."
Overall, students from the program emphasize the international orientation of the program and the student body, and the unique opportunity to interact with world-class faculty. Hector Moreno (Msc Economics '06), Affiliate Researcher at the Social Justice and Sustainable Development Research Institute in Mexico City, says "besides the excellent professors I had, the interaction with students from many other nationalities made this experience invaluable and unique."