alumni
Eye on Alumni: José Manuel Cebrián, Competition '17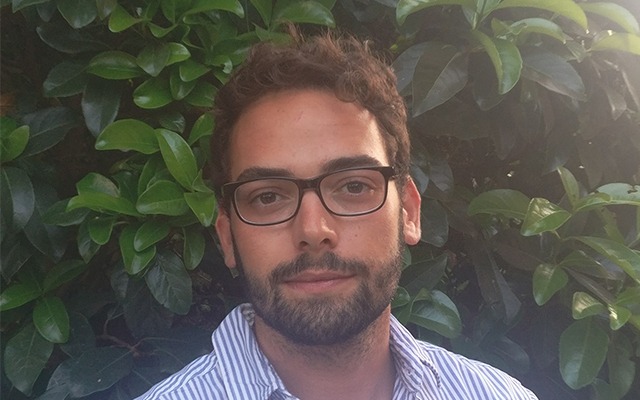 José Manuel Cebrián (Competition and Market Regulation '17) is currently working at KPMG in Madrid, as an Economist in Competition Economics. He advises firms and authorities on all competition matters and says that the Master's degree prepared him to face complex competition and regulation cases.
You have worked at Caixabank and KPMG since graduating from the BSE, can you describe your career path since leaving the School?
After graduating from the BSE, I worked at Caixabank Research as an economist assistant. I joined the bank strategy unit, which was in charge of analyzing the regulatory and the competitive environment in which both, the bank and the parent firm, carry out their respective banking and investment business.
Later on, I joined KPMG Competition Economics in Madrid, where I am currently applying economics in advising firms or authorities on all aspects of competition matters and proceedings before the European Commission, national competition authorities and the courts.
How did the Competition and Market Regulation Master's program prepare you for the work in Competition Economics that you are doing now at KPMG?
The Master in Competition and Market Regulation prepares its students to face increasingly complex and market-specific issues by giving them a solid foundation in theoretical and quantitative methods. A top teaching faculty combined with a student body coming from different competition fields, creates a challenging atmosphere that allows you to apply all the knowledge gained at the BSE to real competition and regulation cases.
The BSE's master has given me an outstanding specialization in the application of economics and econometrics to quantify damages arising from antitrust infringements as well as the analysis of business strategies or the application of pricing and competitive pressure tests. Moreover, the master has provided me an excellent ability to manage statistical programs and an impressive ability to produce accurate and coherent written work, skills that are desirable in economic consulting.
What does a typical work day look like for you?
I feel fortunate to work at KPMG Madrid, which is located in the tallest skyscraper of Madrid. My day starts with an amazing view of the sun rising over the city. Once I have checked my emails, I meet with each project team to define the project development and the daily duties. Usually, my day engages the application of pure economic research to reach powerful insights applicable to our projects, which consist of different services such as: assessing the behavior of market participants, analyzing the market competition as a result of an M&A concentration or the economic effects of an infringement or a public aid. It can also involve giving independent expert services or support to authorities or regulators.
Additionally, working at KPMG allows you to grow professionally and personally by working alongside with great academics to draw on the deep sector expertise of KPMG´s colleagues across the network.
What advice would you give to students who want to follow this career path?
Students at the BSE have the key factor to get the chance to work in economic consulting, which is a quantitative master from a leading School. This will boost their academic record. It is necessary to stay curious and have an open mind, working to improve and to develop intuition, organizational and analytical skills as well as creative thinking. These are the key aspects needed to tackle the upcoming competition challenges of the new disruptive era.
What do you miss most about the BSE?
I really miss so many things from time in Barcelona. I miss my colleagues and our long discussions about competition concerns that started in the library and ended in the bar. I also miss the faculty and staff, who work so hard to educate and encourage an excellent wave of future economists-to-be.
Overall, I miss the amazing academic atmosphere that exists in Barcelona.