alumni
Eye on Alumni Interview: Carola Ebert '16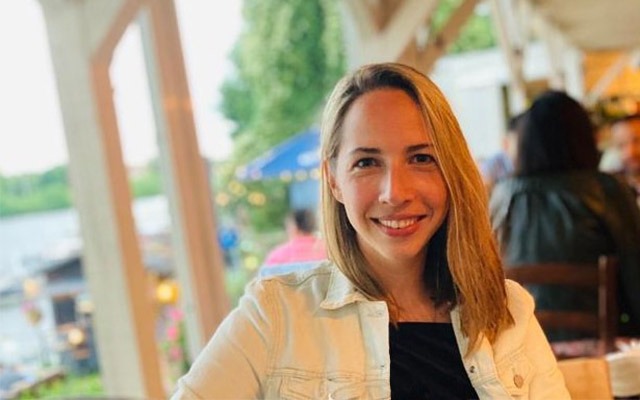 Carola Ebert '16 is a Manager at BearingPoint in Frankfurt, Germany. She says that having the BSE Macro program on your CV sends an important message to potential employers.
Did you choose the Macroeconomic Policy and Financial Markets Program with a specific job in mind?
To be honest, when I was trying to decide which Master's to attend, I had no specific future job in mind. All I knew was that on the one hand I wanted to obtain a broad theoretical and mathematical foundation while on the other hand I wanted to gain practical skills useful for work in the economic field. I did not want to go into research or academia but rather I pictured myself having a job that combines economic knowledge with a "hands on" character.
Finding a master program that felt like it was targeted and suited to prepare me for such a job, seemed like an impossible task at the beginning - until I found the BSE Macro program. It gives you all the options - whether you want to go for a career in economic research or obtain a PhD or work in central banking or the private sector – you will be prepared for it.
What are you working on now and is this more or less what you pictured yourself doing after the master program?
After my master's I started working for a consulting company on the topic of financial regulation and supervision specializing in providing IT solutions for the regulatory reporting process. It is my job to help banks cope with the challenges they have to face given the ever growing supervisory and regulatory processes and requirements they have to fulfill. On the one hand, my job is related to the general macroeconomic topic of supervision, while on the other hand I am a link in the actual regulatory reporting chain from banks to the supervisors - this is exactly the "hands on" component I wanted to have in my first job.
How did the Macro Program prepare you for this step in your career?
The Macro Program is challenging because it not only covers economic theory, but also applied courses that teach you how to conduct economic analysis and that introduce you to working with different software tools, also gaining first programming experiences. Therefore, for it was a very good methodological preparation, since what I had to do when starting my job was the same I had to do when I started the Macro master: familiarize myself with complex processes and topics in theory while also challenging my technical skills. Moreover, the Master program introduced me to the topic of financial regulation, basically giving me the first insights into the topic I am now working on every day.
What do you think is the most important message you are sending to employers with your Master's degree in Macro?
In my opinion, the most important message you send when successfully completing this degree is that you are able to basically take up any challenge coming your way. It does sound kind of cheesy, but it is really the way you feel after graduation. This degree certifies your ability to work under pressure, to get familiar with very different and challenging topics in a short amount of time, to work in and adapt yourself to different groups and on top of all that you have a general technical aptitude. All these skills are important selling points when it comes to applying to any potential employers.
What do you miss most about your time at the BSE?
That is the most easy question to answer: I miss the people, the atmosphere and my life as a student at BSE. I made incredibly good friends during my time in Barcelona and I treasure every day I got to spend with them, not only the fun days but also the days when we struggled with problem sets or exams. The solidarity and level of friendship I experienced in Barcelona is unmatched and it truly is an unique atmosphere to study in.
---
Connect with Carola on LinkedIn
Master's Program in Macroeconomic Policy and Financial Markets