community
BSE Women in Science Day 2022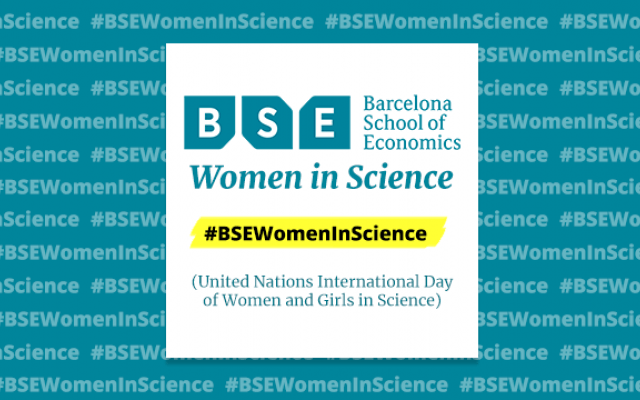 Celebrating research by women in the Barcelona School of Economics alumni community
In 2015 the United Nations General Assembly declared February 11 the International Day of Women and Girls in Science. Since then, this world event has been celebrated yearly, also with participation of the Barcelona School of Economics (BSE, formerly Barcelona GSE).
Ahead of this year's Women in Science Day, BSE made a call for participation via social networks, asking alumni to provide examples of research authored by alumnae of the school. The replies encompassed articles and reports addressing a variety of topics highlighting their research after studying at BSE.
Among the proposed topics we could find areas such as the study of the adoption of green technologies, changes in consumption patterns, the promotion of gender equity in Ethiopia, the study of climate change policy together with finance stability, the impact of college advising policies on academic success, the impact of urbanization on health and demography, and a document of guidelines for credit assessment for small and mid-size enterprises.
Research and policy report contributions for Women in Science Day 2022 at BSE: