research
Benjamin Moll to receive VIII Calvó-Armengol Prize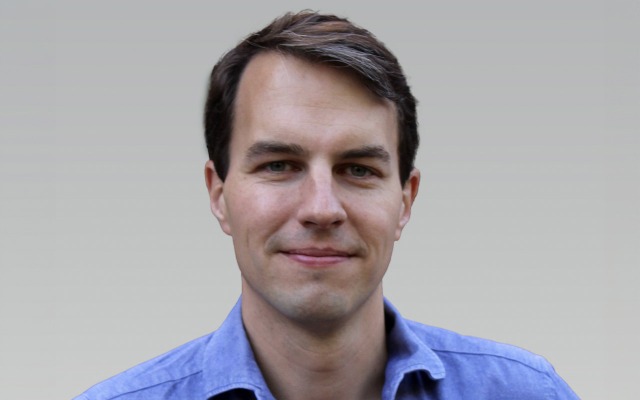 Moll's groundbreaking research explores how the wealth gap between individuals and countries affects the entire global economy.
The Barcelona School of Economics and the Government of Andorra have announced that the eight Calvó-Armengol International Prize in Economics will be awarded to Benjamin Moll.
The selection committee chose Professor Moll for his "groundbreaking contributions on the role of heterogeneity, whether pertaining to individuals or the constraints they face."
Benjamin Moll (PhD, University of Chicago) is Professor of Economics at the London School of Economics and Political Science. Prior to this he was Professor of Economics at Princeton University. He is a Fellow of the Econometric Society and has received numerous accolades for his work, including the Leverhulme Prize, a Global Professorship of the British Academy, a Consolidator Grant from the European Research Council, and the Bernàcer Prize.
The Prize Selection Committee members for this edition of the Calvó-Armengol Prize were Professors Antonio Cabrales (Universidad Carlos III de Madrid), Melissa Dell (Harvard University and Calvó-Armengol Prize Laureate). Benjamin Golub (Northwestern University and Calvó-Armengol Prize Laureate), and Joan Llull (MOVE, UAB and BSE).
Analytical rigor and policy relevance
The heterogeneity that Professor Moll explores in his research refers to the wealth gap that exists between countries and also between individuals within a country. He uses micro-level data to understand how income and wealth disparities impact the macro economy and macroeconomic policy.
The Calvó-Armengol Prize Selection Committee made special note of the analytical rigor and policy relevance of Professor Moll's research.
Papers that demonstrate Professor Moll's major contributions include:
Read the jury's full statement (pdf)
Calvó-Armengol Prize activities celebrating Professor Moll will take place in Andorra and Barcelona in June 2024.
About the Calvó-Armengol Prize
The Calvó-Armengol International Prize in Economics memorializes Antoni Calvó-Armengol, who passed away in 2007 at 37 years of age. It is awarded every two years to an economist or other social scientist who is not older than 40 years old for contributions to our understanding of social structure and its implications for economic interactions.
Activities related to the Prize include an award ceremony in Andorra, homeland of the Prize's namesake, and an academic lecture in Barcelona, where he made outstanding contributions in social economics as a professor at Universitat Autònoma de Barcelona the Barcelona School of Economics. In addition to the award ceremony and lecture, the Prize also includes a cash award of €30,000.
The Prize is promoted by the Barcelona School of Economics and the Government of Andorra.
This edition of the Prize is also supported by the Severo Ochoa Research Excellence Program (CEX2019-000915-S) through Spain's State Research Agency (Agencia Estatal de Investigación - AEI).
Previous recipients of the Calvó-Armengol Prize
---
Prize page on Govern d'Andorra's website
Press coverage of the VIII Calvó-Armengol Prize