study
Barcelona School of Economics Class Profile 2023 - 2024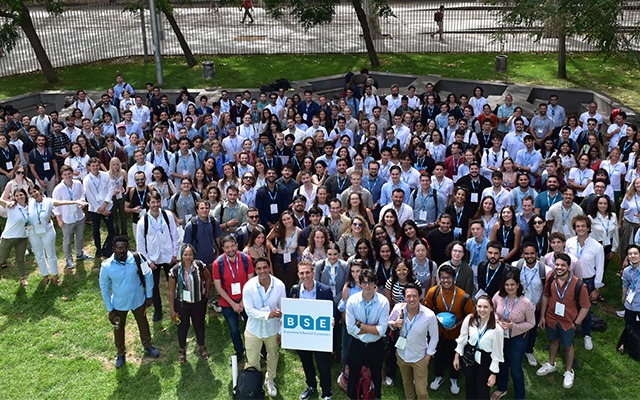 The Barcelona School of Economics class of 2023-2024 is an international, talented group of students
In September, the 17th cohort of students began their Master's Degrees at the Barcelona School of Economics. A total of 259 students will follow ten different programs in Economics, Finance, and Data Science.
This year's students come from 57 different countries and have a wide range of both academic and work experience. A truly global cohort, which will make studying together an enriching and unique experience.
Below is a brief overview of the Master's Degree students in the Class of 2024.

Academic Backgrounds
The 2023 - 2024 cohort has a wide range of backgrounds and previous experiences. While many have obtained an undergraduate degree in Economics or Finance, others have come from Business Administration, Mathematics, Engineering, International Relations, Computer Science, and other disciplines.
Prior Work Experience before enrolling in BSE Master's
Having some work experience is a common trait among students. However, many were also accepted right after completing their undergraduate studies.
Geographical Origin
The Class of 2024 is a global group with every continent represented. This year's students come from 57 different countries, with 90% coming from outside of Spain and 48% coming from outside of Europe.
Most represented countries (# students):
Spain (27), Italy (25), Germany (21), United States (21), India (19), United Kingdom (17)
Number of countries with only one student: Andorra, Armenia, Bangladesh, Croatia, Czech Republic, Ethiopia, Egypt, Greece, Hungary, Israel, Lebanon, Lithuania, Mauritius, New Zealand, Norway, Pakistan, Poland, Saudi Arabia, Slovakia, Sweden, Tunisia, and Ukraine
A warm welcome
This year's Master's students were welcomed to BSE with two separate events.
The first event which took place in early September, gathered all new students at the Cuitadella Campus (UPF). The day included course registration, orientation and a speech from BSE Alumn, Juan Pascual Torres. He shared his advice on making the most of the opportunity before them and some top tips.
"Despite all the struggle, it paid off. It really did. BSE will effectively boost your career opportunities and get you closer to where you want to be in the future."

Juan Pascual Torres '22 (Economics), Consultant at The World Bank
Later on in the month, students gathered at Bellaterra Campus (UAB) for the official opening event. The afternoon began with a welcome lecture delivered by BSE Affiliated Professor Mar Reguant (ICREA - IAE - CSIC and BSE).
Prof. Reguant focused on the topic of Renewable power and offered valuable insights into the impact of transitioning electricity markets to renewable energy sources.
Students also got a glimpse of Catalan culture with a performance from a local team of Castellers. Castells or human towers reflect the necessity of building and working together to reach your goals.
Welcome to BSE, Class of 2024, have a great year!
Read More