study
Barcelona School of Economics Class Profile 2022-23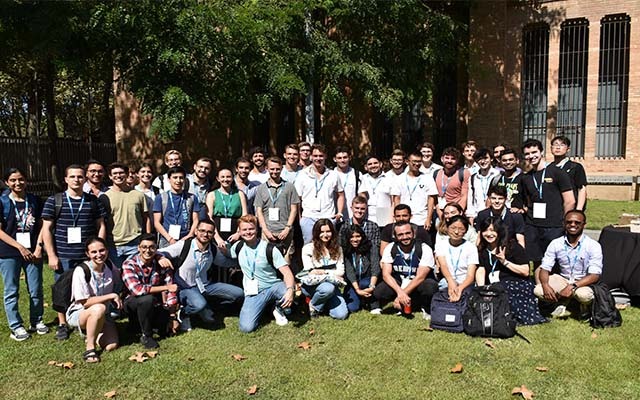 The Barcelona School of Economics class of 2022-23 is an international group of talented students with diverse academic and professional backgrounds.
The newest edition of Master's degrees at the Barcelona School of Economics has now begun. The 2022-23 academic year marks the 16th edition of the programs, which have gone from strength to strength since their inception.
A total of 223 students will follow ten different programs of study in Economics and Finance, Specialized Economic Analysis, and Data Science.
This year's students are accomplished individuals from 47 countries and have varied academic and work experience, which will make studying together an eye-opening and challenging experience.
Here is a brief overview of the Master's Degree students of 2022-23:
Academic backgrounds
The 2022-23 cohort has a diverse background, with many students obtaining an undergraduate degree in Economics or Engineering. Other students have come from Business Administration, Finance, and other disciplines.
Our students are alumni of some of the top-ranked universities for Economics and Econometrics (QS Rankings 2022).
Prior Work Experience before enrolling in BSE Master's
Having some work experience remains a common trait. However, a large number of this year's students were accepted onto the Master's programs directly after completing their undergraduate studies.
Geographical Origin
All continents are represented in the Class of 2023. This year, students come from 47 different countries, with 90% of students coming from outside of Spain and 46% of students coming from outside Europe.
Most represented countries (# students):
Italy (27), Spain (23), United Kingdom (20), United States (16), India (15), China (12), Germany (12),
Number of countries with only one student: 20
A bright beginning
Held at the Ciutadella Campus (UPF), the students of 2022-23 were given a warm welcome and orientation from BSE, Staff, and Alumni. Elliot Motte shared his advice on getting the most out of the experience.
"What first struck me on my first day of class at BSE was the wide diversity of nationalities in my cohort. My classmates - soon-to-be friends - came from all over the world. The diversity of accents and cultural backgrounds is one of the greatest strengths of the BSE as it means you are constantly exposed to different views. You can learn from every single interaction with your classmates. I have also been pleasantly surprised with how helpful the environment is here, do not hesitate to reach out to faculty members and the BSE administration as their work is to help you."

Elliot Motte '21 (PhD Track), PhD Student at UPF