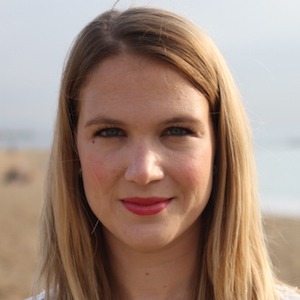 Currently living in
Spain
My educational journey started with a BA in Finance and Accounting and continued with an MA degree in Economics. Later I worked for two years as a research assistant for the Hungarian Academy of Sciences using applied econometrics, and a year for a media agency using statistical tools to optimise the client's budget. After finishing the program I decided to stay in Barcelona, as I fell in love with the city and found here good professional opportunities. Since graduation from the BSE Data Science Master's I have been working for Accenture Analytics as an Analyst.
Interview
One year in the program was without question the most challenging period of my life. I learnt a lot about myself, handling stress, prioritising and about learning itself. This one year shaped my personality and now I see more clearly what is important for me both personally and professionally.
During the program I met amazing people and made friendships. Not only our faculty was inspiring, but my classmates were all original, extremely clever and diverse people. I have never been in such a great group of people, and I truly believe that one of the most unique attribute of the program is the people (both faculty and students) that it brings together. The program was designed in a way that it always encouraged cooperation among us, and it never turned into a competition. We suffered a lot together, helped and inspired each other, laughed, partied and still keep in touch.
I believe that working with data and data science is not only a set of skills that one can acquire on the go. It is a rather a mindset of understanding problems, forming questions and figuring out a solution. The program at BSE keeps that in focus by providing strong theoretical foundations that gave me a professional confidence. We were also introduced to new methodological approaches and learnt that we cannot stop learning in this field. Everyday I build on the foundations that were laid down in the program. Remembering all the struggling with programming languages and softwares makes me smile, as these experiences helped me to quickly adopt to any needs I face at work.
I am also grateful that joining the program pushed me to move abroad and to live and to work in an international environment. Learning a new culture and a language definitely formed myself and made my personality richer.