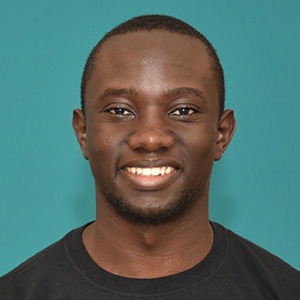 Originally from
Trinidad and Tobago
Gerard Mitchell '17 has an undergraduate degree in Trust and Wealth Management and an MBA from Campbell University in North Carolina (USA).
Interview
"I chose the BSE because the Macro program presented me with a unique opportunity to study the subjects I am interested in. Besides learning from professors that attended some of the best Economic programs in the world, the quantitative, rigorous nature of the program provided an interesting challenge that will further prepare me to enter the Economics field.
Since my first contact with the faculty and administrators at BSE, they have been kind, considerate, and willing to go the extra mile to help you acclimatize to life in Barcelona. They are always available for you to stop by and talk or send a quick email. They are strongly focused on developing a personal relationship with everyone. Their genuine level of care makes the transition to living in Barcelona so much easier.
From the international students to the energy the city provides, living in Barcelona has been a great experience. When you combine the vibrancy of the city and the unique opportunity of being able to study at BSE, it makes the demanding journey here worth it."