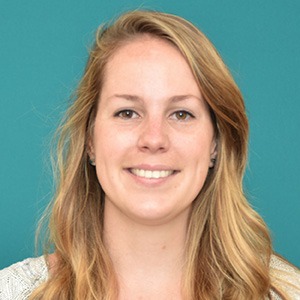 Originally from
United States
Victoria Kreinbrink '17 has a dual undergraduate degree in Economics and Biology from the University of Central Florida.
Interview
I chose BSE for my masters first of all because it's international. You get exposed to so much more in an international program and more perspectives on things. Additionally, the teachers are amazing, and they have a great reputation in the program.
My first impressions are that the teachers are amazing. They've been really willing to help us, willing to answer all of our questions. They're very knowledgable on the subjects of course, and they're coming from really great universities as well. There are people here to help you every step of the way. I've made so many friends already, and I've been really impressed with everything that I've seen.
I'm hoping to get my PhD eventually. I've been in the work force for a few years now, so I'd rather get back into taking classes at a masters level and make sure this is what I want to do, and hopefully go on from there to a PhD program.