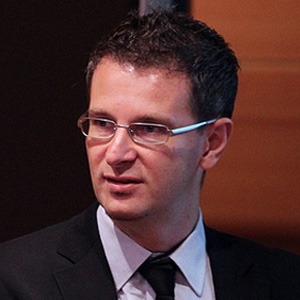 Andrea Ferrero is an Associate Professor in the Department of Economics at the University of Oxford and the Levine Fellow in Economics at Trinity College Oxford, where he teaches undergraduate and graduate macroeconomics. He holds a BA in Economics from Bocconi University, an MSc in Economics from Universitat Pompeu Fabra, and a Phd in Economics from New York University.
Before joining Oxford in September 2013, Andrea spent seven years in the Research Department at the Federal Reserve Bank of New York, first as an Economist and then as a Senior Economist. He was a visiting scholar at NYU Stern in the Winter/Spring of 2012, and held visiting teaching positions at NYU, IMT Lucca, and IHS Vienna. He is currently an academic consultant for the Bank of England and the Norges Bank.
His research interests are in the areas of Monetary Economics and International Macroeconomics. Among other topics, he has worked on policy options in a currency union, the determinants and implications of global imbalances, and the macroeconomic impact of the Fed unconventional policies. His current research focuses on monetary policy and the financial crisis, on policy options in a 'Secular Stagnation' environment, and on monetary policy in resource-rich economies.