research
BSE Summer Forum celebrates 7th edition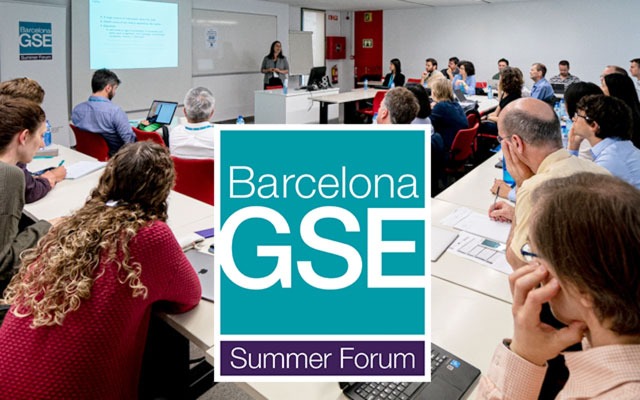 In June 2019, the Barcelona School of Economics organized the seventh annual BSE Summer Forum. The Summer Forum is a series of independent workshops that cover the main fields of Economics. This year's edition included 27 workshops, with 766 participants from 216 universities, central banks, and international organizations in 28 countries.
Each Summer Forum workshop is organized by BSE Affiliated Professors together with colleagues from dozens of institutions world-wide. The workshop topics are a reflection of the current debate across fields of Economics research, with some topics building on previous editions and others joining the Summer Forum for the first time this year. The workshop programs include invited and keynote speakers as well as researchers who submit papers to an open call, which received 1,538 papers this year. A total of 393 papers were presented during this year's Summer Forum by junior, mid-career, and senior researchers.
The Summer Forum is one of the BSE research initiatives supported by the Severo Ochoa Research Excellence Program. The event organizers this year were Professors Julian di Giovanni (ICREA-UPF, CREI and BSE Deputy Director for Research), Inés Macho-Stadler (UAB and BSE), and Jaume Ventura (CREI, UPF and BSE).
Highlights from BSE Summer Forum 2019
766 participants
393 papers (1,538 submitted to the open call)
216 institutions in 28 countries represented
15 central banks and international organizations represented
All photos, videos, and highlights from this year's BSE Summer Forum will be added to the Media Center as they become available.