research
Research Recognition Program 2020 includes publications by 59 BSE Affiliated Professors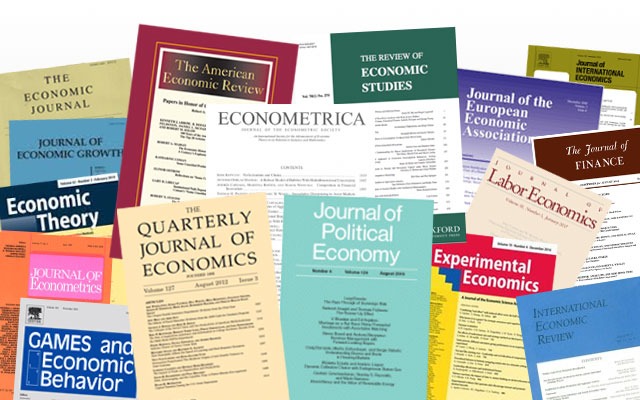 A total of 59 BSE Affiliated Professors were included in the 2020 edition of the BSE Research Recognition Program. The Recognition Program acknowledges and rewards those professors who have published research papers in a list of international economic journals of high impact within the last three years (for this edition: 2017, 2018, and 2019).
Among the 109 publications recognized in this call are 20 articles in the "top five" journals: American Economic Review (9 articles), Econometrica (2), Journal of Political Economy (6), Quarterly Journal of Economics (1), and Review of Economic Studies (2).
The Recognition Program demonstrates the combined impact of the BSE research community, which spans four academic units:
The BSE Research Recognition Program is one of the initiatives supported by the Severo Ochoa Research Excellence Program.