alumni
Master and reference PhD graduate named one of seven star performers in 2011 job market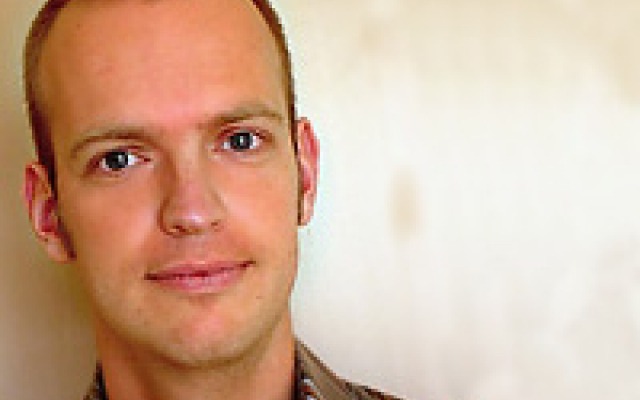 This spring, the prestigious Review of Economic Studies (RES) - one of the five leading scholarly journals in Economics - will feature a graduate of a European doctoral program in its annual May Meetings (also known as the "RES Tour"), a selection of seven job market "star performers" from across the globe. That graduate is Peter Koudijs of the Graduate Program in Economics, Finance and Management (GPEFM) at Universitat Pompeu Fabra (UPF), one of the BSE's two reference doctoral programs. Mr. Koudijs is also a 2006 graduate of the master program in Economics offered by the GSE.
World-class in every sense of the word
For the past 23 years, RES has showcased the very best young scholars in Economics and Finance on a tour of major universities across Europe, where they present the research that has distinguished them from the rest of the job market candidates from that year. The 2011 RES Tour include meetings at London Business School, IIES Stockholm University, and CEMFI Madrid.
A specialist in financial history, Prof. Koudijs will be presenting his paper, "The boat that did not sail: news, trading, and asset price volatility in a natural experiment." The paper examines trading and financial market efficiency in Prof. Koudijs' home country of Holland during the eighteenth-century.
Joining him are six other top graduates from MIT, Northwestern University, Stanford University, and Yale University. Typically, all of the elite scholars on the tour are selected from Economics departments in the United States. The RES's recognition of Prof. Koudijs as one of the top seven Economics job market candidates in the world is a testament to the quality of his research, which had already earned him recognition in the Financial Times as well as the New Researcher Prize from the Economic History Society (2008). It is also an indicator of the growing attraction of Barcelona as a hub of Economics research and graduate training.
"Very few economics departments produce star students every year," said Mr. Koudijs' advisor Prof. Joachim Voth (ICREA-UPF and GSE). "The fact that GPEFM produced one this year – and has had several very good placements recently – shows that graduate training at Europe's top schools is becoming much more competitive."
What's next for this rising star?
Graduates of both of the BSE's reference doctoral programs - GPEFM at UPF and the International Doctorate in Economic Analysis (IDEA) at Universitat Autònoma de Barcelona (UAB) - have found success in academia and the professional world alike. Recent doctoral placements have included European University Institute (Florence), London School of Economics, NERA Economic Consulting, Bank for International Settlements (Basel, Switzerland), Goldman Sachs (United Kingdom), and other top companies and institutions.
Several leading business schools and top economics departments were vying for Prof. Koudijs in this year's job market. He received offers from Northwestern University, University of Chicago, Columbia University, University of California Los Angeles (UCLA), Pennsylvania University's Wharton School, New York University's Stern School, and the London School of Economics. In the end, he decided to join the Finance Department at Stanford's Graduate School of Business.
"I still can't believe how well things went," Mr. Koudijs remarked. "You send out many, many applications in November, and hope that someone out there notices. And then the phone starts to ring and the emails start to pour in. Stanford offered me a campus interview immediately after my first meeting with them. That's when I knew that I was actually going to do well."
Talented faculty draw talented students
A large part of what attracts top students like Prof. Koudijs to the Barcelona Economics community are its affiliated professors, many of whom teach both in the BSE master programs and GPEFM or IDEA doctoral programs. These are tenured or tenure-track professors from the GSE's four academic bodies. Time and again, alumni cite the top-notch faculty as a deciding factor in choosing to come to Barcelona for their graduate training.
"Today, we hire professors who had tenure at top schools in the United States, like MIT, Penn, or NYU," said Prof. Antoni Bosch (UPF and GSE), head of the UPF Department of Economics and Business. "In the junior market, we sometimes win against excellent competing offers. Once you have a critical mass of outstanding scholars, more want to join you."
And of course, the more outstanding scholars on the faculty, the more top students like Prof. Koudijs will want to bring their talent to the BSE community.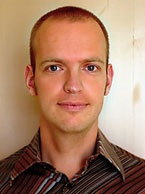 Peter Koudijs (Economics '06 and GPEFM '11), one of only seven PhD graduates world-wide chosen to join the eliteReview of Economic Studies Tour. After fielding a long list of offers from top departments in the US and Europe, he has chosen to join the Finance Department at Stanford's Graduate School of Business next fall.
Download thesis paper [pdf]:
The boat that did not sail: news, trading, and asset price volatility in a natural experiment