study
Macroeconometrics courses provide models and tools for state-of-the-art analysis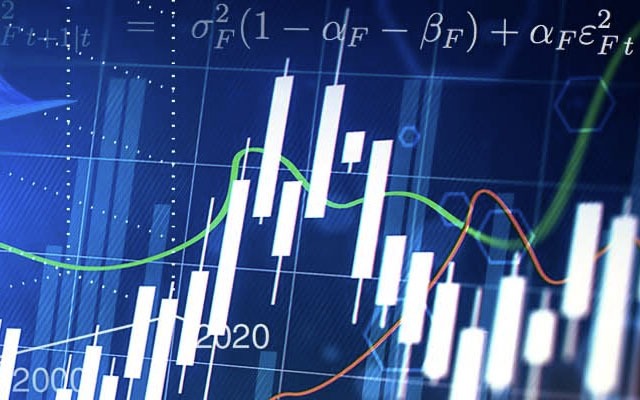 Central bankers, finance professionals, and academics took part in two online Macroeconometrics courses with experts from the Barcelona School of Economics.
This February, the Barcelona School of Economics delivered two online intensive courses in Macroeconometrics, both with theoretical and practical sessions.
The first was the Time Series Models for Macroeconomic Analysis course, directed and taught by Prof. Luca Gambetti (UAB and BSE). The course focused on some of the most popular time series models designed to analyze propagation mechanisms and measure the effects of economic shocks and also discussed recent empirical applications, concentrating on monetary and fiscal policy shocks, uncertainty shocks or technology shocks, among others.
The second course was the Time Series Methods for Risk Analysis course. This course focused on risk analysis, providing an introduction to state-of-the-art techniques for the analysis of risk in Finance and Macroeconomics. This intensive was also directed by Prof. Gambetti, with Prof. Christian Brownlees (UPF and BSE) as the instructor. The theoretical foundations provided introduced univariate and multivariate time series models for the analysis of time-varying volatility, time-varying correlations and quantile regression for the analysis of downside risk, being followed next by empirical applications in the practical part.
A fast introduction to state-of-the-art methods
Participants in the BSE Macroeconometrics courses included employees of commerical banks and financial institutions, and researchers at central banks and universitites. One of the participants, Francisco Torralba, highlighted both the interactions with faculty and the intensive format as advantages:
"In my opinion, the course lecturers were not just extremely knowledgeable, but also friendly, accessible, and generous. I recommend the course to professionals and graduate students who seek a high-quality, yet very pleasant learning experience."

Francisco Torralba, Federal Reserve Bank of New York
Regarding the course format, he said that he was looking for "a fast introduction to state-of-the-art methods for the analysis of risk with time series" and that "the Time Series Methods for Risk Analysis course was technical and rigorous, and exposed me not just to the theory, but also to applications for real-life research questions. In just two weeks I gained a solid understanding of the workhorse methodology, which will serve me well to explore more specialized techniques in the future."
Some of the participants' employers included:
Banco de España
Bank of Korea
Banque de France
BBVA
Bielefeld University
Engie Global Markets
Queen Mary University of London
Reserve Bank of New Zealand
South African Reserve Bank
TD Securities
Tecnológico de Monterrey
The University of Chicago
The University of Texas at Austin
University of Milan-Bicocca
Vienna Graduate School of Economics
Learn more about BSE courses and in-company training
Intensive courses are one of three continuing education options for professionals and academics offered by the Barcelona School of Economics: