faculty
Professor Jaume Ventura awarded ERC Advanced Grant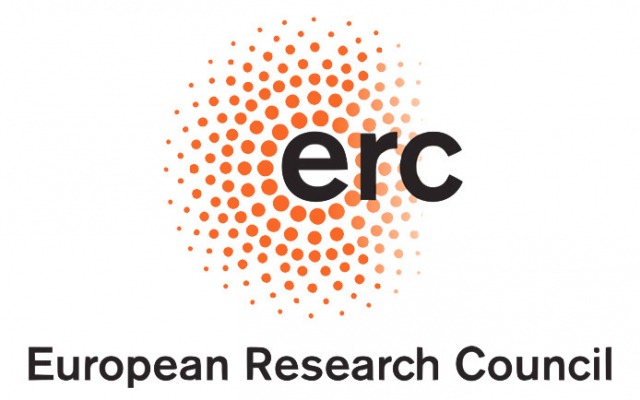 A total of 16 competitive grants from the European Research Council have been awarded to current BSE Affiliated Professors.

BSE Research Professor Jaume Ventura (CREI, UPF and BSE) has been awarded an ERC Advanced Grant for his project, "Globalization, Economic Policy and Political Structure."
The category of Advanced Grants is reserved for well-established top researchers of any nationality or age, who are scientifically independent and have a recent high-level research track-record and profile which identifies them as leaders in their respective fields.
Current BSE Affiliated Professors all stages of their research careers have received a total of 16 ERC grants:
6 ERC Starting Grants for promising researchers just establishing their careers
4 ERC Consolidator Grants for mid-career researchers
6 ERC Advanced Grants for established research leaders
About the project: "Globalization, Economic Policy and Political Structure"
Globalization is expanding economic borders rapidly. Barriers to trade are now lower than ever and this has led to the creation of many truly global goods and asset markets. And yet globalization is changing political borders only slowly. The second wave of globalization that started after WWII found the world organized into a set of states or centralized jurisdictions that often go beyond cultural borders but that clearly fall short of economic borders. These centralized jurisdictions still hold most of the political and decision-making power.
This growing mismatch between markets and states lowers the quality of economic policymaking. Since constituencies are located inside the state, governments tend to disregard effects of economic policies that are felt beyond the political border. The result is a worsening in policymaking that could seriously mitigate the gains from globalization and even turn them into losses. The goal of this project is to improve our understanding of how this growing mismatch between economic and political borders affects economic policy and political structure. In particular, it focuses on the inefficiencies this mismatch creates and on how should we ("the citizens of the world") handle them.
The project is organized around two themes. The first one is the handling of enforcement externalities. One of the key roles of governments is to enforce contracts. When these contracts involve domestic and foreign residents, governments have the temptation to enforce selectively so as to shift income to domestic residents at the expense of foreigners. The second theme is the evolution of political structure. The world is currently organized into states or centralized jurisdictions. This project studies the hypothesis that globalization leads to an alternative political structure based on a set of overlapping jurisdictions.
About Jaume Ventura
Jaume Ventura is a Senior Researcher at the Center for Research in International Economics (CREI), Professor at Universitat Pompeu Fabra (UPF), and BSE Research Professor. Prior to joining CREI and UPF, he was a tenured associate professor at MIT. He also taught at the University of Chicago, London Business School, and INSEAD. Professor Ventura has worked full-time for the World Bank, and has acted as a consultant for the Inter-American Development Bank. He is Fellow of the European Economic Association, Research Associate of NBER, and Research Fellow of CEPR, where he has been Co-Director of the International Macroeconomics program (2004-11). He has been editor of Economic Journal and associate editor of Quarterly Journal of Economics, Review of Economics and Statistics, and Journal of the European Economics Association.
Professor Ventura''s research specializes in Macroeconomics and International Economics. In 2009, he received an Advanced Grant from the European Research Council (ERC) for his project, ""Asset Bubbles and Economic Policy"." In 2015, he received a second ERC Advanced Grant for his project, "Globalization, Economic Policy and Political Structure".
In addition to his research activities, Prof. Ventura co-directs and teaches in the BSE Master's in International Trade, Finance, and Development. He also teaches in the School's Economics master's program as well as summer school and professional courses.
Media coverage