faculty
ERC Advanced Grant awarded to Prof. Albert Marcet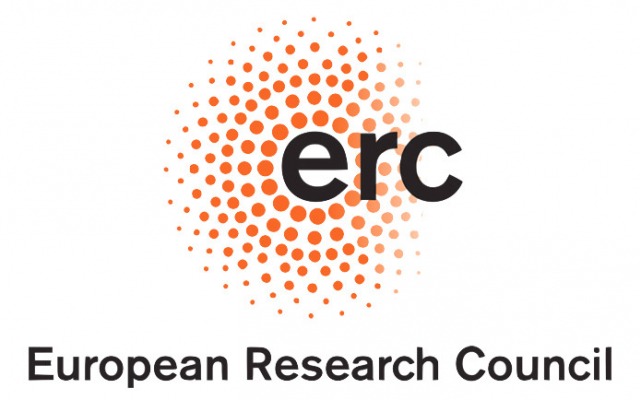 Professor Albert Marcet, Director of IAE and BSE Research Professor, has received a prestigious Advanced Investigator Grant from the European Research Council (ERC) for his project, "Asset Prices and Macro Policy when Agents Learn."
The ERC awards "Advanced Grants" to exceptional established research leaders so that they can pursue ground-breaking, high-risk projects that open new directions in their research fields. "The ERC Grants are extremely important and beneficial for the BSE research community," said BSE Director Teresa García-Milà. "They help to position the School at the forefront of scientific research in Europe. Such grants create the conditions needed to further develop frontier research and to attract highly qualified researchers to the community."
Project proposals are evaluated by selected international peer reviewers, and scientific excellence is the sole criterion. This year the program received 2,304 applications and awarded 302 grants to senior research leaders in 24 different European countries. Only seven projects in the field of Economics were selected to receive Advanced Grants.
Professor Marcet is the fourth BSE professor to receive the prestigious ERC Advanced Grant
Other BSE affiliated professors who have received Advanced Grants from ERC are Jaume Ventura (CREI, UPF and BSE), Jordi Galí (CREI, UPF and BSE) and Joachim Voth (ICREA-UPF and BSE).
The GSE also counts six ERC Starting Grant recipients among its affiliated professors. The Starting Grants support early-career top research leaders who are about to establish or consolidate an independent research career in Europe. BSE affiliated recipients are CREI Researchers Fernando Broner (currently on leave at MIT), Gino Gancia, and Nicola Gennaioli (currently on leave at Bocconi University), ICREA-MOVE/UAB Professor Nezih Guner, and UPF Professors Marta Reynal-Querol and Jan Eeckhout.
All of the Starting and Advanced ERC Grant recipients of the BSE also teach in some of the School's master programs.
Challenging the Efficient Market Hypothesis
Professor Marcet's project, "Asset Prices and Macro Policy when Agents Learn," challenges the Efficient Market Hypothesis (EMH). "Most research in Economics assumes that investors form objective expectations about the future and that they behave rationally," Prof. Marcet explains. "These assumptions are the foundation of the well-known Efficient Market Hypothesis, warranting that assets are valued appropriately.
"Our research considers investors who are rational in the sense that they maximize their own profits, but who are not able to form expectations as if they knew how prices are formed. Under this view, the Efficient Market Hypothesis does not hold. Prices vary because of their own inertia. This view has strong implications for policy interventions, since it implies that asset prices do not reflect fundamentals."
As examples of this, Prof. Marcet points to stock prices that do not represent potential profits of a firm and sovereign bond prices that do not reflect the risk of default of a given country.
About Albert Marcet
Albert Marcet is ICREA Research Professor and Director of the Institute for Economic Analysis (IAE) and AXA Research Chair on Macroeconomic Risk at the Barcelona School of Economics. He is also the director of the Bank of Spain Excellence Program. Previously, he was Professor at the London School of Economics (LSE) and Universitat Pompeu Fabra (UPF). In 2011, Prof. Marcet was named Fellow of the Econometric Society. He has been Research Fellow of CEPR since 1992. He has also served as President of the Spanish Economic Association (2007). Prof. Marcet was the first Director of the BSE Master in Macroeconomic Policy and Financial Markets (2008-09). He now serves as Scientific Director and teaches master courses in the program.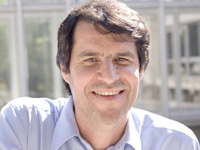 Albert Marcet (ICREA-IAE and BSE) is a 2012 recipient of a five-year Advanced Grant from the European Research Council (ERC). Professor Marcet is Scientific Director of the BSE Master Program in Macroeconomic Policy and Financial Markets. He also teaches a course on Fiscal Policy in the program.
"Internal Rationality, Imperfect Market Knowledge and Asset Prices" (with K. Adam). Journal of Economic Theory 146, 1224-1252, May 2011.
"In Search of a Theory of Debt Management" (with E. Faraglia and A. Scott). Journal of Monetary Economics, 57(7), 821-836, October 2010.
"Supply Side Interventions and Redistribution" (with T. Garcia-Milà and E. Ventura). Economic Journal, 120 (543), 105-130, March 2010.