research
Barcelona School of Economics Announces Plans to Host 2009 EEA/ESEM Meeting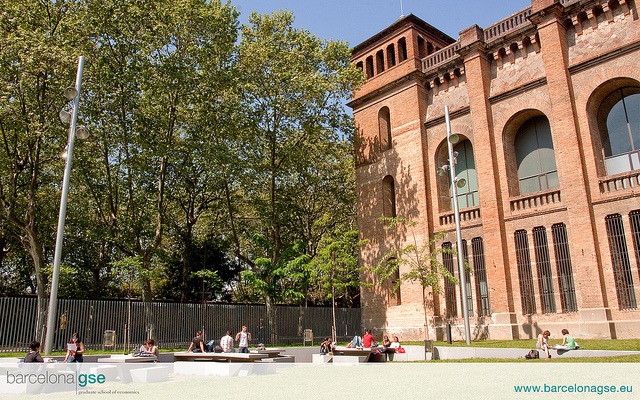 The BSE is pleased to announce that it will be the organizer of the European Economic Association and Econometric Society European annual meeting (EEA/ESEM) in 2009. The announcement was made at the conclusion of 2007 EEA/ESEM joint meeting, which was held from August 27 – 31 in Budapest, Hungary.
The one-week conference will take place at the end of August 2009 in Barcelona. Activities will be held between the two campuses of the BSE- the Ciutadella campus at the UPF and the Bellaterra campus at the UAB. The Ciutadella campus is located close to the beach in downtown Barcelona whereas Bellaterra is positioned in a self-contained campus a short train ride from the city center.
The EEA/ESEM 2009 meeting will provide the opportunity for leading scholars to share their latest research as well as network with colleagues. Social events and cultural excursions throughout Barcelona will be offered, allowing attendees to explore one of the most exciting and cosmopolitan cities in Europe. A wide range of optional programs will also be available.
Together with the Program Chairs of the European Economic Association and the Econometric Society, the BSE Local Arrangements Committee will be in charge of planning all aspects of the conference. The committee is led by BSE Affiliated Professors Albert Carreras (Chair; UPF), Carmen Beviá (co-Chair; UAB), and Jordi Brandts (co-Chair; IAE), with BSE Director General Eduard Vallory as Secretary.
The European Economic Association and the Econometric Society are international scientific organizations dedicated to the promotion and dissemination of contemporary economic research, including theoretical, empirical, and policy-relevant contributions. Membership in both the EEA and the ES is open to all interested persons and includes reduced registration fees at the EEA/ESEM meeting. Members of the EEA also receive a subscription to the Journal of the European Economic Association, while ES-members receive a subscription to Econometrica.
The European Economic Association was founded in 1984 to contribute to the development and application of economics as a science in Europe. It now consists of over 1800 members as well as 183 Fellows, five of whom are BSE Affiliated Professors: Jordi Galí (CREI), Ines Macho-Stadler (UAB), Ramon Marimon (UPF-IUE), Andreu Mas-Colell (UPF), and Jaume Ventura (UPF).
Likewise, the Econometric Society was founded in 1930 to promote studies that aim to unify the theoretical-quantitative and empirical-quantitative approaches to economic problems. Membership is open, and the society includes 550 Fellows, three of whom are BSE Affiliated Professors: Salvador Barberà (UAB), Jordi Galí (CREI), and Andreu Mas-Colell (UPF).
All economists and professionals working in related fields, including those who are not currently members of the European Economic Association or the Econometric Society, are invited to submit theoretical and applied papers in all areas of economics for presentation at the Congress.
2007 EEA/ESEM European Meeting in Budapest, Hungary