study
The 2023 BSE Summer School brings 650 students to Barcelona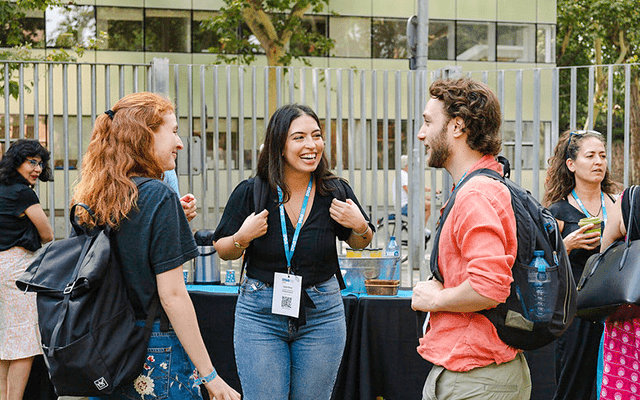 650 students from around the world attended the 2023 edition of the BSE Summer School
The yearly event which took place from June 19 - July 14, offers participants the opportunity to learn and improve their knowledge in a variety of one-week courses in Economics, Finance, Data Science, and related subjects.
Designed and taught by our world-renowned faculty, attendees get the same learning experience as our full-time Master's students with after-class events to network with other industry professionals and researchers from all over the globe. Participants also got to enjoy the local culture, cuisine, and climate.
The BSE Summer School enjoys great success every year and is extremely popular with the industry and community at large: with 650 participants from 79 different countries. In total, our world-class faculty delivered over 40 different courses in 11 programs during this year's Summer School.
These were the programs offered in the 2023 edition of the BSE Summer School
Thoughts from this year's participants
"The Summer School at BSE gave me the opportunity to get acquainted with advanced economic topics in a highly focused learning environment and to get in touch with leading experts in the field. Discussions with teachers and other participants shed light on various aspects. The international atmosphere and Barcelona's vibrant ambiance made my stay at BSE a very rewarding experience." - Thomas Neusius
"Just like every summer, I had the pleasure to attend the BSE Summer School and take the course "Policy-Metrics: Econometrics for Macroeconomic Policy Making" taught by Geert Mesters. Learning from the best researchers in the field of Economics at my alma mater is always a wonderful experience!" - Oscar Fernandez Guerra
"During a delightful summer, I attended the esteemed summer school in Finance at the renowned Barcelona School of Economics. The program offered intensive courses on Advanced Portfolio Management and Advanced Corporate Finance and Valuation Methods, providing a comprehensive learning adventure. Interacting with diverse participants from around the world enriched the experience, while Barcelona's vibrant atmosphere added to the allure. The transformative journey not only enhanced my financial skills but also broadened my cultural understanding and empathy, leaving a lasting impact."- Carmen Micillo
Find out more