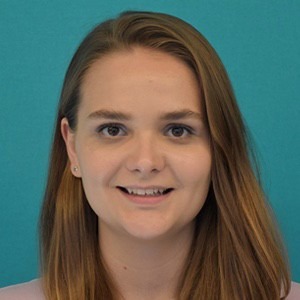 Currently living in
Spain
I did my Bachelor's in Economics and Finance together with a minor in Machine Learning for Data Analysis. After that, I had an opportunity to get hands-on experience in Data Science while working as an Enterprise Data Scientist in Philip Morris. This helped me to define my educational needs and carefully choose a Master's program according to them. I now work as a Data Scientist at Hewlett-Packard (HP).
Interview
When applying for this program, I had very high expectations about the curriculum, the faculty as well as the students' cohort. Already by the end of the first trimester, I was glad to realize that all of my expectations were not only met, but considerably exceeded.
A distinguishing feature of this intensive program is that, apart from providing the necessary fundamentals, it requires a great deal of independent research in teams, which resembles the natural business environment. This teaching approach allows students to develop into professionals who are able to find efficient solutions for different and unfamiliar problems. Indeed, I believe that learning how to think, rather than simply acquiring how to blindly perform a series of applications, is the most valuable asset for a data scientist since we work in a constantly and rapidly developing field.
I deeply appreciate the accurate selection of students in the program. I prefer to surround myself with passionate and smart people who motivate me to reach my goals and from whom I can continuously learn. Our class created exactly this inspiring environment, and many of my classmates have become an example to admire and friends to rely on.