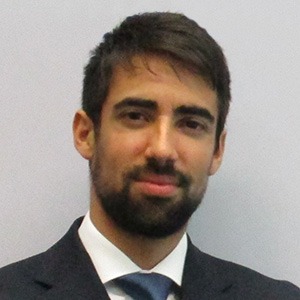 Currently living in
Germany
Manuel Muñoz graduated from the BSE Master's in Macroeconomic Policy and Financial Markets in 2013. He went on to join the European Central Bank as a Research Assistant in the Monetary Policy Research Division before moving on to work as a State Economist in the Spanish Ministry of Economy's General Secretariat of the Treasury and Financial Policy, where he served as Head of Service for the Financial Policy and Regulation Division. He then returned to the ECB where he is now Senior Lead Expert - DG Macroprudential Policy and Financial Stability.
Interview
This interview refers to Manuel's work at the Spanish Treasury.
"One of the most exciting things of this job is that we are constantly interacting with a wide range of institutions including rating agencies, supervisors, credit institutions, consultancy firms, ministries from other countries and European institutions, to mention just a few. Over the last few weeks we have had a number of meetings on covered bonds and securitization in our department. Communication with the different participants of the industry is crucial to identify priorities, detect conflicts of interest and uncover hidden problems. In my view, the biggest challenge of the regulator is to design a set of measures such that incentives of the different parties are aligned and efficiency of the market is enhanced."