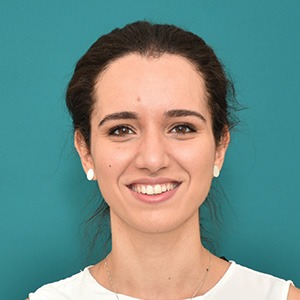 Rim Mesraoua '17 has a medical degree from Weill Cornell Medicine in Qatar and has worked as an economic analyst for Qatar National Bank (QNB Group).
Interview
I chose BSE because it had exactly the program I was looking for: something that would align economics and public policy. I also chose BSE because it had very good rankings in these fields, and I thought it would be a great match for what I want to do in the future.
You have a lot of opportunities to have interactions with the faculty. It's also very international, which is what you would prefer for a master's in public policy. You need different opinions and different people from different countries and government offices and so on. I think there is a fine balance between it being easygoing and being a pretty intense course. It's relaxed but it's very serious.
I expect to learn Economics and be able to use that toolkit to help me become a better public policy analyst, and helping form and carry out more effective public policy.