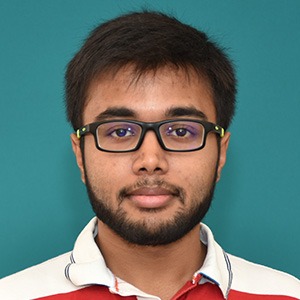 Currently living in
India
Before joining the master program, I completed my bachelors in Economics from Indian Institute of Technology, Kanpur. I had been working as a research assistant on a large scale public health economics project, where I was involved in model building and estimation. After completing the master, I am working as a data scientist at MakeMyTrip where all the learnings from the BSE Data Science Master's are directly applicable. MakeMyTrip is India's largest online travel site. My role involves analyzing large volumes of customer behaviour data, and building predictive models. I have worked on ranking problems, user intent prediction problems, and NLP problems here.
Interview
The Master's in Data Science was a great learning experience for me. The classes had a rigorous mix of in-depth theory behind machine learning and statistical models as well their practical applications and how to deal with real world datasets. The well-rounded course structure encompassed the breadth of modern data science from basic statistics all the way to NLP and deep learning which makes this program unique.
On the academic front, there was a great chance to work with professors on interesting research problems, all of whom are excellent in their fields. Another great aspect of the program was the integration with the industry, which involved lectures by data science professionals in different companies, giving an insight into what does it mean to be working as a data scientist. Guest lectures by professors from different universities were also very helpful to get greater awareness.
Last but not the least, my fellow classmates made this program a great learning environment. An ideal class size with people from diverse backgrounds and different parts of the world meant that everyone had different approaches and insights from a given problem and working together in group projects/homeworks meant a lot of learning other than the course material.