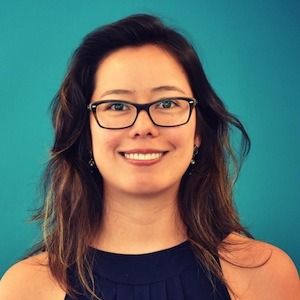 Andressa Lin Fidelis '17 is a Brazilian-US-trained attorney with private and public experience in competition and regulatory law. Previously, she served as a coordinator at Brazil's Administrative Council of Economic Defence (CADE). In 2014, she graduated from the LL.M. program at Georgetown University Law Center in Washington D.C., and worked as a legal consultant at the United States Federal Trade Commission.
Interview
"The BSE Competition Program was the most suitable opportunity to complement my legal background with a strong economic analysis in the field of competition policy. This is a precious chance to learn from professors like Massimo Motta, Cani Fernandez and Jorge Padilla, some of the most renowned professionals in their fields.
Among the most intellectually challenging experiences I've had, the Competition Program is certainly ranked as number 1. In a short period of time I've already acquired a pretty good grasp on the main tools involving economic analysis for competition and market regulation policies."