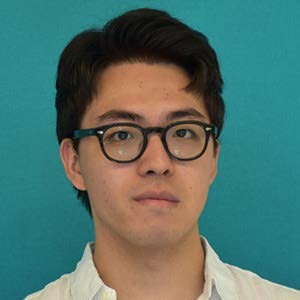 Originally from
Singapore
Currently living in
Singapore
Before I joined the BSE Data Science programme, I was a student at Brown University where I did a double major in Economics and East Asian Studies. As part of my major, I studied and worked abroad in both Tokyo, Japan and Seoul, Korea.
I am currently a Data Scientist at GovTech, the Singaporean government's data science agency which will help to aid Singapore in its goal to be a "smart nation", using data to enhance and inform policy decisions. Before that I was a data scientist at CoinFi, a crypto market intelligence start-up.
Interview
The BSE Data Science masters was without a doubt the most academically rigorous and intense period I've experienced. It provided me with a very solid foundation to approach and solve problems in a statistically sound way. Personally, I feel like I've gained lifelong friends in my fellow coursemates and professors, who helped me and supported me emotionally and academically throughout what was a very challenging year.
Professionally, it equipped me with the skills I needed to make a switch and pursue a career in Data Science. In addition, the practicum programme provided good networking opportunities - I found my current job through one of the Data Scientists at Schibsted, a practicum partner to the BSE programme, who was looking to hire for his new firm.