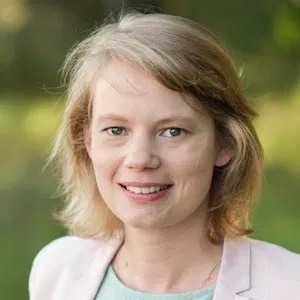 Currently living in
South Africa
Antonia Esser '11 is an Associate at the Centre for Financial Regulation and Inclusion (Cenfri) in Cape Town, South Africa. She is a graduate of the BSE International Trade, Finance, and Development Program and has a Bachelor's in Economics from the University of Birmingham.
From her profile at Cenfri:
Antonia has been part of the Cenfri team since April 2016. Her main research areas are payments – with a particular focus on remittances -, insurtech and the country-level financial sector diagnostics. In these areas, she has been working on a multi-part research study on the supply-side barriers to efficient remittance provision in Sub-Saharan Africa, authored a study on MSME insurance in emerging markets and assisted the International Association of Insurance Supervisors (IAIS) in its technology in insurance regulation guidelines. Furthermore, Antonia co-authored a study about the role of insurtech in inclusive insurance and was responsible for the FinScope data analysis behind Making Access Possible (MAP) Madagascar, as well as supporting MAP DRC.
Antonia's background is in credit, and in particular micro loans. Before Cenfri, Antonia worked in Tzaneen, Limpopo, as a project manager for South Africa's largest pro-poor microfinance organisation, the Small Enterprise Foundation (SEF). Operating in the most rural and poorest areas of the country, she oversaw SEF's financial education programme. She also led a pilot on the potential transformation from joint to individual liability and designed a Financial Diaries project together with the University of Johannesburg and Bankable Frontier Associates (BFA) to better understand the impact of credit on a client's life.
---