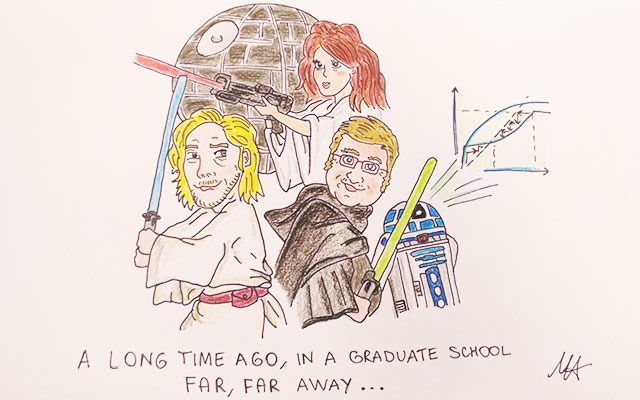 In honor of May the 4th (Star Wars Day), Marco Albori (Economics '18) has written a new post for the BSE Voice that explores how stories from the galaxy far, far away can be used to explain many of the real world past and current issues in political economy and international trade.
"No matter whether you are a galactic empiricist or a interstellar growth theorist, as an economist you have a lot of reasons to love Star Wars."
He also created an original cartoon including some of our own BSE Affiliated Jedi/faculty masters. Go check it out, and May the 4th be with you!