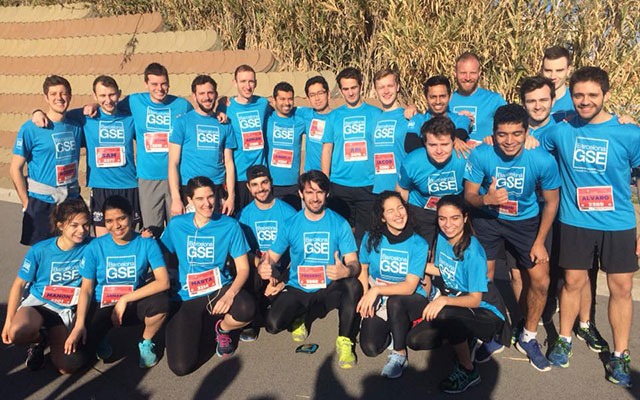 More than 20 students, alumni, and staff from the BSE participated in Unirun 2018 in Barcelona this month. Here are some of their impressions from the experience:
"I thoroughly enjoyed my experience in the UniRun. As a non-runner, it goes too show that if I enjoyed it, then I'm sure it'd be a lot of fun for regular runners. The good thing about the run was the fact that I realised how much I enjoy it and I've gone running a few times myself, since the run. I've enjoyed running along the beach the most. It's a great break from studying as one feels great physically and mentally. Usually, anything and everything along the beach is fun for me and is a great break from studying." - Annanya Mahajan (ITFD '18)
"I recommend participating in the Unirun. It's a fun race, and the distance is not too long so even those who don't have a lot of previous experience running can participate. And those with more experience can still have fun trying to beat some time cap (like the 30 min cap or the 25 min cap, if you're really good!). For me in general, I like running along the beach. The view is fantastic and you can get to run long distances without having to stop to cross a street or wait for a light. For example, you can get around 14km with a round trip from the W building to Forum. Other than running, I've been going to Crossfit gym. There you get to learn movements from a broad range of disciplines like Gymnastics and Olympic Weightlifting, so there is always something fun to practice. I think is an excellent complement to running. It also helps you realize how weak you are but also how strong your body can become." - Ángelo Gutiérrez (Economics '15, GPEFM)
Thanks to everyone who participated, and we hope to the BSE will be represented at Unirun again next year!