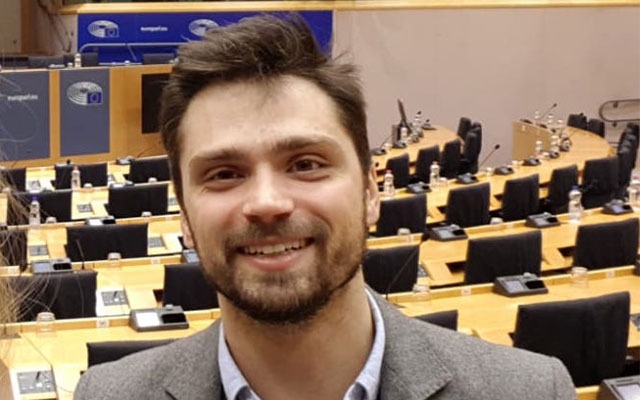 BSE Alumni Regional Ambassador Nuno Almeida d'Eça '12 (Competition and Market Regulation) gave a talk to alumni Brussels this month on how to be successful in a career at European institutions. Nuno is currently an Economic Advisor at the European Parliament and was previous an Economic Analyst and Policy Analyst at the European Commission.
In addition to the BSE alumni who attended the talk in Brussels, more than a dozen current Master's students also sat in via webinar from Barcelona, organized by BSE Career Services.
Many thanks to Nuno for sharing this valuable inside perspective! A detailed summary of Nuno's tips and insights will be made available to BSE students and alumni who are interested in learning more about working in European public institutions.